Spiritual DNA, the Soul's Code, and the Subconscious Mind
Posted On February 8, 2017 / Written by Dr. Linda Gadbois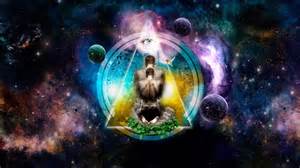 As humans we have what we can think of as a three-fold nature as three minds operating in one body, which merely acts as the vehicle or instrument of the mind, which not only serves to operate the body, but is also what constructs it and gives it life. The three minds exist on multiple planes and correlate with three-dimensional reality of what we call the material world. The three minds, known as the higher or super-conscious, the lower or subconscious, and the conscious or self-conscious  minds, exist as a single unit or unified field as a vibratory frequency that has dual electromagnetic properties that are self-creating, self-perpetuating, and self-sustaining. The higher mind contains the two lower minds as inherent aspects of its dual nature, that all systematically emerge out of each other as a form of division that's actually a form of regeneration, or in other words, one aspect births the other aspects as a form of growth process that undergoes a life cycle within the lower material realm.
The higher mind, which exists entirely on a higher parallel dimension in its whole state, descends into the lower material realm through a form of division, much like cellular mitosis which regenerates itself as a growth process while taking on specialized functions within a whole living organism. The higher mind or over-soul impregnates a living cell (embryo) with a form of blueprint as an etheric hologram that's used for cellular specialization and spatial orientation in constructing the whole organism. This etheric holographic map serves to systematically organize the cellular growth of the living organism that is imbued with the same qualities and characteristics of the parents (higher mind-soul) that acted to create it by infusing an energetic code with Life-Force Energy, multiplying it and growing it out of nothing, through a process of self-regeneration.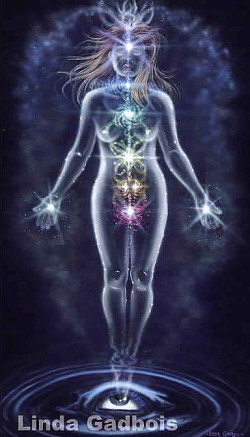 The energetic code of the higher mind is a form of spiritual DNA as the soul's code, and operates according to the same principles as the physical DNA, and together form a vehicle that's of the same vibratory frequency or nature as the "soul-mind" that inhabits it through resonance and coherence. The soul attracts to and serves to give life to the body that's of the same frequency, through a form of DNA match that's comprised of various sorts of memory, which are compatible and ideally suited for each other. Just as our physical DNA has the memory and genetic code to structure the body, giving it distinct characteristics and tendencies, and carrying the memories of the ancestral bloodline, the soul is structured and comprised of memory from multiple lifetimes which are compatible to the ancestral memory of the body, and together, form a complementary and congruent experience of life as the "self". All of life comes as a result of combinations, which through a process of natural selection (resonance) as dominant and recessive aspects of the same shared characteristics, form a new pattern or formula as a unique combination, which births a new variation, evolving it based on the expression of newly acquired characteristics and tendencies as temperament and disposition.
The higher mind is born into the lower, animal body as the subconscious mind, which contains the self-conscious mind as latent potential and gives birth to it as its offspring through a natural growth and development process. The subconscious mind, which is the aspect of the mind that we share with the animal and plant kingdom (living organisms), operate all the biological processes of our body in an automated and natural fashion, requiring no awareness on our part, and is what gives us our personality as our natural disposition, temperament, tendencies, and style of behaviors. The subconscious mind is passive and receptive in nature, and acts like a sponge to only absorb and imitate what's around it. All of the formative conditioning which comes through the parents, living situation and conditions, and behavioral dynamics that it's a functional part of, all serve to activate and bring out certain traits that are apart of both the ancestral memory and the soul memory, and together acts to set the stage for continued development and expression of the active components, while other memory remains dormant as latent potential that's available to be activated and brought into expression through proper stimulus.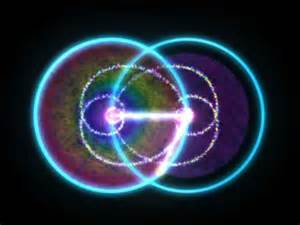 The self-conscious mind is birthed out of our subconscious mind around the age of seven or eight, and becomes predominantly active during adolescence. It's during this time that we begin separating from our parents and forming our personal identity. Our "identity" (ego) is formed through our ability to begin thinking for ourselves, problem solving, making decisions, and forming an "image" of ourselves that create the experiences that we then use to self-create by how we identify or get a sense of ourselves within our own self-made experiences. The self-conscious mind is fully active and established around the age of twenty eight. We basically develop in four seven year increments, with the first two, birth through 14, establishing our subconscious formative conditioning where we create without any direct awareness as an extension of our family and environment, and 14 to 28, establishing our self-conscious, self-aware mind that's fully identified with the body (subconscious) that birthed it. The self-conscious mind is imbued with choice and free will in order to actively separate from their parents and become their own person as an individual.
The self-conscious mind which establishes our identification as our body, social status, and lifestyle, is what's commonly referred to as the ego. Yet ego and identity are actually the same thing, and in spiritual texts, the term ego is often used in place of identity. What, how, and who we become in life, is all about what and who we identify with or resonate and feel a connection to. The people we like and associate with, what type of experiences we create through the choices we make and the reality of those choices that we then "sense ourselves" through, is what forms the basis for the story we begin telling ourselves "about" ourselves that act to shape us as a certain type of person. We're attracted to and naturally participate not only in certain types of situations and dramas, but also to certain roles within those situations and dramas.
As we become adults we establish our identity as a lifestyle that's built out of all the components and conditioning that went into making us who we are, all of which originated and became established through predominantly unconscious means. Even when we develop our conscious mind and start becoming self-aware, our subconscious mind and conditioned tendencies are what formed our mental paradigm, perceptual lens, and the thematic story we used as the means of interpreting the events of our life to give them meaning and significance. So all of what we call "self-awareness" originated from our unconscious mind as natural tendencies and perceptual-behavioral patterns that we were already programmed with and continued expressing as a means of creating ourselves. All of our perceptions serve to validate us by justifying whatever it is we need in order to maintain our perspective on things, and to validate, defend and keep telling our story about things. Our story about our life, what happened to us that made us the way we are, about the way people are, and the way the world is, becomes the reality we use as a belief system to create a consistent and congruent experience of life that makes sense to us, and is how we "act on ourselves", through our own mental perception to create ourselves.
The mind's tendency to believe in its own illusions as the story born out of its conditioning as a trained mind-set that only utilized certain qualities and characteristics, while others remained latent, and forming their whole sense of self out of this body, these conditions, circumstances, and certain types of situations, is what forms a selective perception from a specific perspective as a self-imposed delusion that never recognizes that their true identity is as the creator of that story and not the effect of the story. When we mistakenly identify with our material circumstances and possessions, we create ourselves as mortal beings whose "self" dies with the body and is annihilated. This identification with the physical body simultaneously creates a fear of death and the tendency to desperately cling to life, without which, we would cease to exist.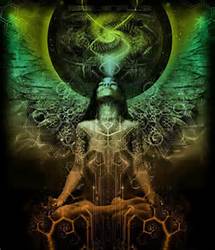 The awakening, which forms the basis for rebirth, comes when we are finally able to realize in very clear terms, that we are not the product of our story, helpless to change it, and subject to it, but rather the one creating the story, and creating our "sense of self" by way of our own story about things. Once we become aware of this, we begin simultaneously realizing that we don't have to tell this story as a means of creating ourselves in life, but we are free to tell whatever story we possess the latent and natural traits, talents, and characteristics for. We can realize the true reality of things, and by experiencing our ability to choose and willfully act out our choices, we can activate our latent potential, and by bringing it out and learning to express it by deliberately employing those aspects and abilities, learn how to tell a new type of story. A story that puts us in control as the author and choreographer of our story, and the main character. We can become whoever we want to be, if we simply realize this and are willing to give up our story about things, which means losing our identity for the brief time it takes to begin reforming it.
We're all born with a dream for our life that lives inside of us and is known through our desire for it and imagining it as a form of soul memory. Our soul comes into life through the body with an intention for growth of some form, which only comes through utilizing our full potential for creating a certain type of experience through the story that we're naturally designed to tell. First inwardly, by imagining and dreaming of it, then outwardly through taking action on it and willfully acting it out. All that's required for actual growth and deliberate self-creation, is our willingness to give up and let go of our current story about things and about our life. Realizing that the only reason we're attached to our story and don't want to give it up, or feel that we can't, is because we've built our identity out of it, and in giving it up, we won't know "who we are", which can overwhelm us with an extremely insecure and unsure feeling.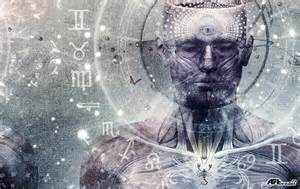 Our awakening as our second birth, comes as an identity crisis where whatever we've built our life around begins disintegrating, falling apart, no longer working, and going away, leaving us with a kind of "clean slate" to build ourselves anew. In order to build a different structure, you can't use the same foundation or footprint. You have to completely destroy, tear down, and rework the ground that the new one is going to be built on. You have to have a completely different set of blueprints. This is why very few people actually engage in the true process of transformation and spiritual awakening, because it means completely giving up life as you know it, for an idea that's largely unknown, obscure, and somewhat frightening. We fear change because we imagine the change is going to be worse instead of better, and we don't have faith in our ability to actually pull it off. We're so attached to our material existence that we can't imagine life without it. Yet, what we often fail to realize is that all of our pain and suffering come from our attachments and addictions to whatever it is that causes us as divine beings to become associated to a mortal existence. Our belief in our mortality forms a tomb as a prison for the soul, inhibiting it from higher forms of expression as the creator of our life story, and who we truly are apart from our material body, possessions, roles and status, and our life circumstances. To shed the ego means to dissolve the "false ego". To quit forming our identity out of our physical existence, and begin instead identifying and forming a love for the spiritual realm, our higher self, and sensing ourselves out of our divine spiritual soul instead.
Whatever we identify with, we bond ourselves to. By identifying with our material existence, we remain connected and attached to being incarnated in a material body, and we render ourselves (through choice) mortal and temporary in nature, with our "sense of self" dying with our body, instead of as immortal souls who live beyond the body in the true realm of the soul, which is purely spiritual, uninhibited, and eternal in nature. Those who remain identified with and only knowing themselves through their body, dies a thousand deaths, and remains a mortal being within the material realm of pain and suffering, a fate that's willfully self-determined and a life sentence that's self-imposed and regulated.
Integrative Health Consultant and Spiritual Mentor
Save
Save