Soul Evolution – DNA Transference, Holographic Memory, and Transmutation
Posted On May 2, 2017 / Written by Dr. Linda Gadbois
The mind, unlike the body, isn't fixed or stationary, but is in a constant process of morphing by exchanging energy with itself in everything around it. The mind itself is three-fold in nature, and exists at different levels and scales while operating as a single cohesive reality. The subconscious aspect of the mind is directly connected with, and co-producing our outer reality through a constant energetic interaction as transmitting and receiving holographic information. There's always an interaction going on with the inner and outer, the upper and lower, and the self and its environment. Just as we eat and digest food, breathe and assimilate the chemical properties in the air, we're also always taking in and integrating compatible information from others and our immediate surroundings.
The soul and mind, which are invisible to our physical senses, is not a fixed energy field, but is always being formed and transformed through an energy exchange and interaction that introduces new information that modifies the constitution of the mind through the integration of that information as an accumulative process that forms a continuum as a consistent creation and experience of reality. We only grow and transform through the acquisition of new information that's translated into new qualities and characteristics, which alter how we express and create to form new and different experiences of reality.
There's a constant energetic interaction going on as the transmitting and receiving of information that's drawn into the subconscious mind and the DNA of our cellular structure, that re-informs it through holographic memories as potential realities, that when fully integrated, modify us at the essential level of our qualities and characteristics and how we're formed energetically and physically, as well as our emotional states, thought processes, and how we continue "acting on ourselves" by continuing to think about them.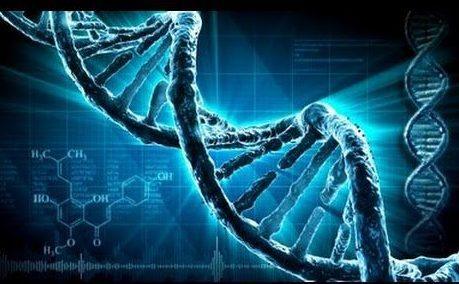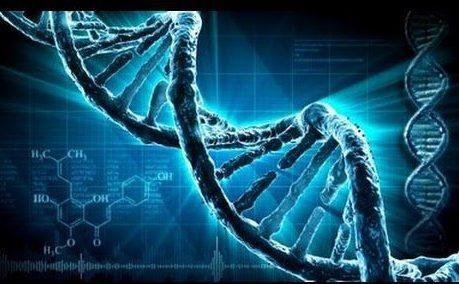 There are different planes of existence as informational fields that are all interrelated (pertain to the same type of reality), correlated and synchronized, and dynamically interactive as a greater whole. The subconscious mind, which can also be thought of as the instinctual mind, is constantly interacting and acting to absorb information from the space around us as the "collective unconscious", or what we could call mass consciousness that not only forms a cohesive reality out of the information inherent in it, but is also populated by human thought-forms as memory that's always being transmitted (radiated) and received (absorbed) through resonance by minds that are polarized (complementary and compatible) to the same ideas, and therefore able to absorb, integrate, and use the memories to form a logical and cohesive reality.
The subconscious can also be thought of as our "body's consciousness", which is the same consciousness of our DNA, and is what organizes all biological and automatic processes of the body, and how it constantly acts to regenerate itself through accumulated information. Both the subconscious and our DNA, is passive and receptive in nature. It readily takes in all subtle energy as holographic information that's of the same nature and frequency as it is. It works out of "polarized wave" transmissions that are propagated through the unified field we all share as the atmosphere of the Earth.
Every living bio-system (DNA) is composed of clusters or formulas of information as holographic memory that serves to structure and constantly regenerate its form, while imbuing it with qualities and characteristics that form its behavior and style of functioning, that's simultaneously emanating (transmitting) and acting as a magnet for receiving and synthesizing more of the same type of information. All information comes as a form of virtual memory as an electromagnetic field (frequency) that's dual in nature and has both an acoustic and optical function. When this memory is absorbed into the mind it forms our thoughts as internal dialogue that's composed of words and sentences, and the image or reality as the "meaning" of the words. As we think in words, we simultaneously imagine them as a visual image or manifestation of some sort.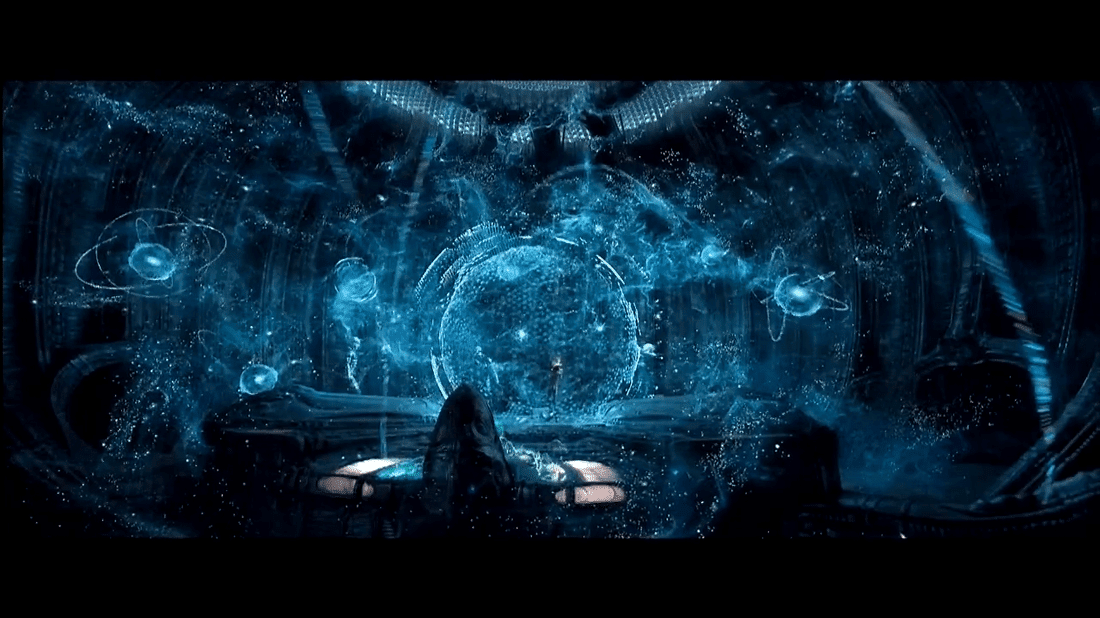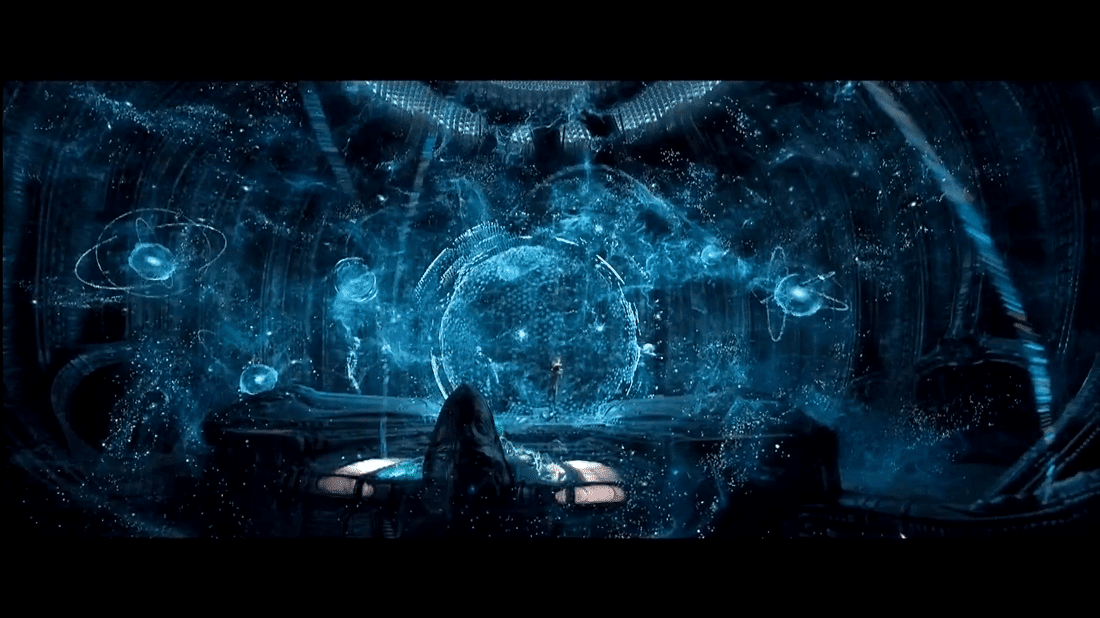 As we receive information, we adapt and modify it through a polarization process (interference pattern) into a new form by how we conceptualize it, forming an internal representation of it as an actual manifestation. The acquisition of new information, which comes through repetition, acts simultaneously to "re-inform us" at the subconscious / DNA level, and we transform, grow, and evolve according to that information as qualities and characteristics that change our cellular structure and expression as well as our mental paradigm, and how we feel, think, and behave. All as correspondences to each other as the same idea expressed on different scales and levels of reality. All operate as parts of a greater whole that are unified and cohesive as the reality of our thoughts in which we both project (transmit) and attract (receive) more of the same type of idea. We can only act to absorb and integrate what's of the same nature and vibratory frequency as we are through sympathetic induction (resonance).
Whatever we exist in near proximity of and associate with, we're absorbing complementary aspects of its consciousness and becoming "like it" in body, mind, and spirit. This is always going on at the subconscious, unaware level as an equalization process of adaptation and modification that keeps us like our environment in which we live and survive. We're always becoming the equivalent of everyone and everything around us, on every level and aspect of our being. We're transformed at the subconscious level through the acquisition of new and varied information that's integrated into our system and acts to modify our mental paradigm by running new programs.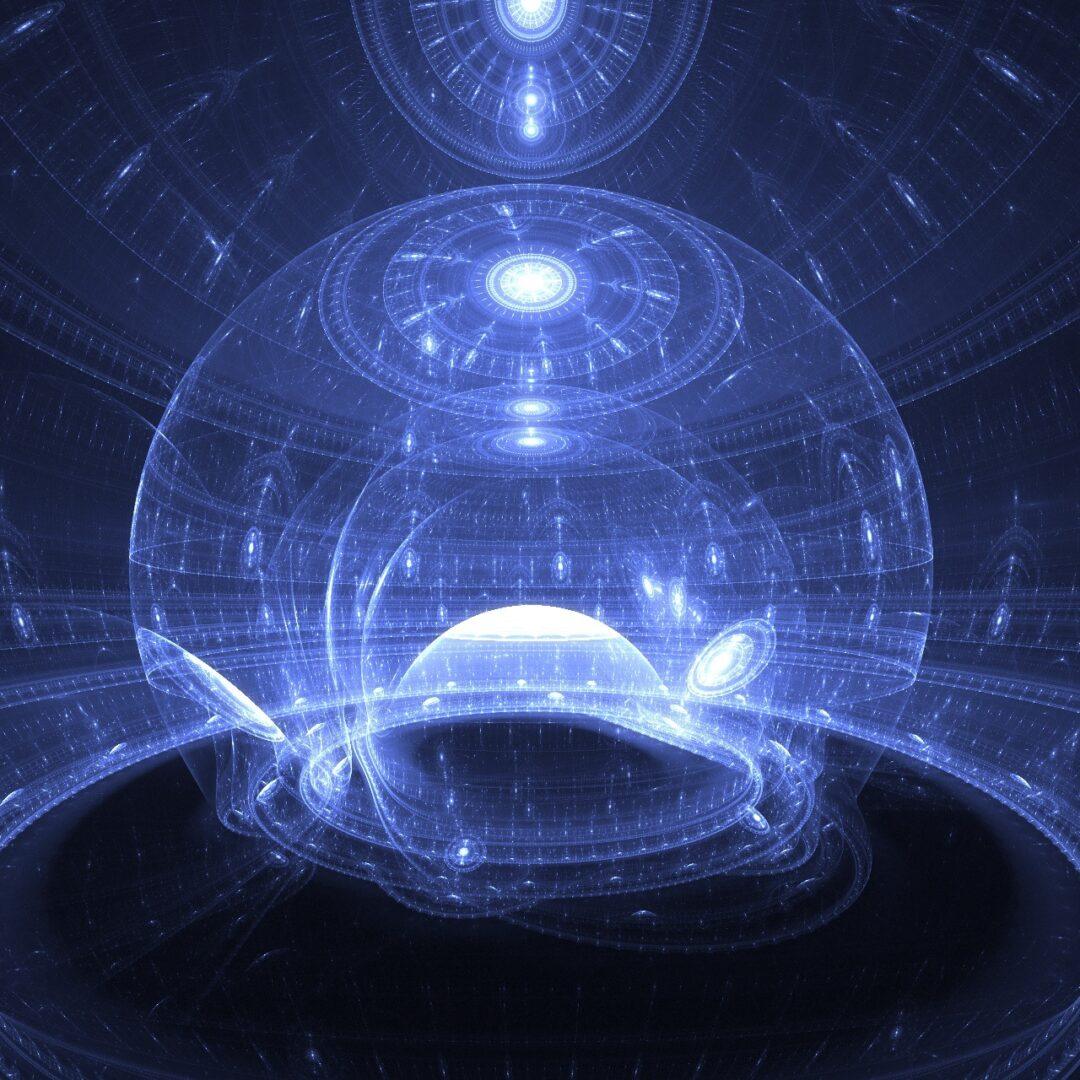 Night-Time Dreams
At night when we go to sleep, the conscious (self-aware) active mind is turned off and subdued, while the subconscious mind remains fully active in its natural passive and receptive state. What we experience as our nightly dreams are the visual and sensory information that's being absorbed and processed from everything around us (others, neighbors, events taking place near us) in the outer world, as well as the active programs being run habitually as our own internal dialogue and the metaphorical realities that express those thoughts. Frequencies act as a carrier wave of information as holographic memories that produce living scenarios in the imagination of the subconscious mind, which are then interpreted to give them meaning. The meaning ideas have for us "is" the actual programming of the information that's integrated into our existing mental paradigm, modifying it through a form of theme. As ideas are received and played out in our mind, we "interpret" to give them meaning which comes as an interaction between the outer/universal and the personal /individual to form a new variation of a common theme.
In a similar manner, information is transmitted from parallel planes of reality, and are received and played out in the mind as a potential reality. Information from higher realms come as archetypes in their purely potential form that are adapted and modified by our subconscious mind into a viable reality as one possible expression of that archetype. In this way we're simultaneously being altered and regulated by purely spiritual forces that program us through the acquisition of new information that's turned into a material reality as our mental and physical structure that becomes the basis for our outer world, and what type of information we absorb from the already created world of our waking state. It's only through the integration of new qualities that develop our mind and character that we transform, grow, and evolve.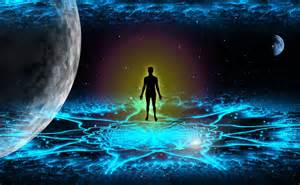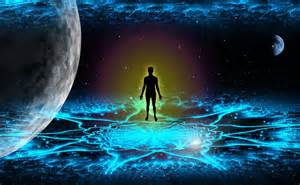 Destiny
Our destiny comes in a unified fashion as polarized waves of information from the spiritual and material realms, and through our own ability to self-create by way of the choices we make and how we live our lives as a result. They're all interconnected and correlated, so anytime we change one aspect, we automatically change the other ones, because they're all based on frequencies that are being used to alter our vibration through sympathetic induction and coherence (2 waves forming an interference pattern that are readjusted into a new pattern as a variation). We alter and direct our own evolution as a destined path by who and what we maintain relationships with, associate with on a regular basis, what activities we engage in and participate in that forms our memories, and through various forms of devoted study where we acquire new forms of information that when practiced and integrated, alter our paradigm and how we express to create new memories and meaning that acts to re-inform us to a new frequency.
It's all about what we expose ourselves to and what relationships we maintain in our daily life that we're always exchanging energy with and becoming "like" in mind, body, and soul, through the realities they generate that provide us with the basis for meaningful experiences that become memories that we continue to use to create our "life's story". All memories come as an interpretation of our experiences that make them meaningful and significant in some manner as a form of ongoing theme (unification between the inner and outer as different scales and levels of the same idea). We first project our outer reality through our perception of it, then interpret it through how we experience it forming memories out of it, that we continue using as an ongoing theme to create more experiences of the same nature, producing a consistent version of reality.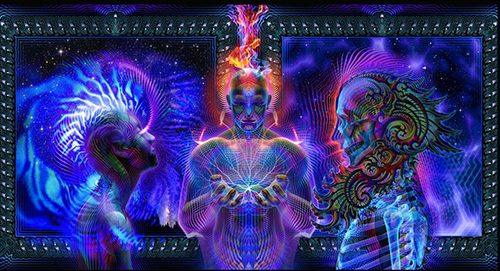 Putting it all Together
We're always self-creating through resonance as an energetic exchange of information, either from the material plane of individual memory, or from the archetypal plane of universal memory. We absorb and assimilate what's of the same nature (frequency) in terms of qualities and characteristics (mentally, emotionally, and physically) that are a part of the same behavioral dynamics and theme as a specialized version of reality played out by us as an ongoing story-line. As we acquire (resonate, absorb, and integrate) new information, it alters our vibratory frequency and causes us to feel, think, and behave differently, forming the story we naturally act to tell as a consistent experience of reality, and a sense of ourselves within that reality.
We're always absorbing subtle energy from outside of ourselves and integrating it both without awareness, and with full awareness. By understanding this fundamental law of the mind/soul we can participate in our own growth and evolution by forming intentional and beneficial relationships with people, situations, and conditions that we want to "become like". We can learn how to place ourselves in desirable environments, and pay attention to what kind of neighbors and neighborhoods we live around and in. We can take up formative studies and deliberately take in and integrate new and desirable information as a way of intentionally modifying our own paradigm and how we act to project, perceive, and interpret our outer reality.
By bringing new information into practice in our everyday life by becoming one with it, creating our experience by way of it, we integrate it as memory. Our mind and soul are formed and reformed by memory as an accumulative process. As we accumulate new types of memory, we're transformed by those memories and continue creating similar experiences of reality out of those memories. All bio-systems are formed, and regenerated out of memory as information that's turned into a reality as the experience of the information that makes it mean something. Meaning, like the mind is three-fold in nature and creates simultaneously on multiple levels and scales: it means something about us, about others, and about the way the world is in general. How we live our life to create experiences of ourselves is based on the meaning we give things, which results from our mental paradigm as an accumulation of coherent and cohesive memories. As we feel and think, we self-create and create the outer world to be of the same nature as we are as our perception of it. We literally become what we think about. All of our feelings, thoughts, and emotions are hypnotic suggestions that are manifest as internal realities that act to reprogram us at the essential level of our subconscious mind, DNA, and vibratory frequency.
Integrative Mind-Body Health Consultant and Spiritual Mentor