The Relationship of the Three Aspects of the Mind – The Art of Self-Creation
Posted On June 30, 2017 / Written by Dr. Linda Gadbois
The primary law of the "3 in 1", represented by the triad in Sacred Geometry, the Supernal in the Kabbalah, the Trinity in Christianity, and the 3 upper chakra's of the subtle energy system of the body, is considered the primary law, because it's inherent in every single aspect of the material world, and is the law that gives birth to all other laws which naturally emerge from it. The Dyad (2 interlacing spheres) as the masculine and feminine aspects of the same thing that together birth the triad (3) as a unique combination of selected aspects of both that form an internal entity (fetus) that becomes the template (archetype) for the external, physical reality as its manifestation, which is represented by the Tetrad (4). All physical manifestation is represented by the number 4, which is really the number 2, representing that all of life is dual in nature. While we traditionally say that there are 4 Elements that make up the material world (fire, water, air, and earth), in fact there are really only 2, fire and water, because both air and earth are reproduced as combinations of fire and water in varying degrees and densities.
Air, which is the traditional symbol of spirit is produced by, or contains within it, both fire (heat) and water (moisture). From the material plane of form we say that air is the product of the sun's heat on water, producing a vapor that rises above it as air. From the spiritual plane of unity that contains within it the potential for creating the material, air can be seen as the unification of fire and water in it's potential state, which divides into dual aspects of itself as it descends from the plane of pure potential (unformed) in order to manifest in the material realm as informed.
Form is produced by both a passive and active component, as matter that's charged with a frequency, giving it consciousness as a formula of information (DNA) where it's organized into a holographic astral-etheric form as an "imagined image" (phantom) that becomes the blueprint for producing its material equivalent or twin double. All material form is accompanied by a soul as a mind-field that provides the energetic means for formulating it, holding it together as a unified being, animating it with biological processes necessary for giving it life, and a personality or propensities that produce natural behaviors.
All physical form is a product of the mind at different stages of formation, often referred to as the spirit, soul, mind, and body, and in science as the 4 states of matter as charged (electrified) plasma, gas, liquid, and solid. In Esoteric Sciences these are referred to as the causal, mental, astral, and etheric/physical planes of existence. All physical form is 3-fold in nature as a unification of invisible forces in varying stages of solidification. The mind, or energy field of the body, synonymous with the soul, which surrounds and permeates the body while extending quite some distance into the outer environment, is 3-fold in nature as a Higher Mind-Self, and the 2 lower aspects of the subconscious and self-conscious minds.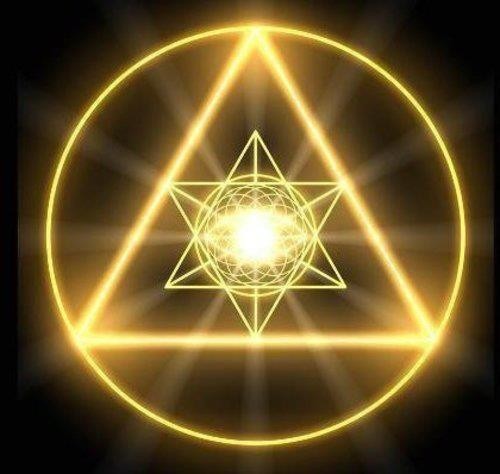 Again, this dynamic is represented by the triangle or pyramid (3 angles, 4 sides that form a square base), where the single point on the top exists on a higher plane, and the 2 lower points are parallel to each other on the same plane. Horizontal lines as a relationship always represent existing on the same material plane or level, and vertical or right-angle lines represent the movement between planes or the path that connects 2 or more planes. The 2 right angles moving down as the division of the One, existing in polarity to each other form a "range" as the distance between them, which can be measured in degrees, symbolizes the dual nature of the higher mind which contains both feminine and masculine aspects as the subconscious (feminine) and conscious (masculine) mind of the material body and outer plane, all of which vibrate at the same frequency as a range of vibration that structures both inner and outer material form to be of the same dynamic pattern on different scales, magnitude, and levels of complexity.
As human beings we are multidimensional in nature, just like all of the material world, except we also possess higher capacities of the mind to self-create by way of choice and will. We are creative beings always in the process of becoming by way of how we use our own mind to create ourselves. This process is always going on with or without our awareness. Our subconscious mind is the same mind we share with all of the natural world and the animal kingdom of which we are natural part of as a physical, mammalian body. We are born into the world with our subconscious mind fully active and developed, and are initially conditioned through a purely passive and receptive manner that's much like a form of training produced through repetition of the same ideas and dynamics being played out in distinct emotional states.
Our formative conditioning, conducted in a purely unconscious and spontaneous manner, which becomes our "automated" mind-set and attitude, forms our mental paradigm and habituated emotional states that's programmed to consistently play out the same dynamics as life dramas that tell a certain type of story. Whatever dynamics we've been trained to, we automatically see in others and all situations, have an immediate react to, engage in magnetically, and act to both initiate and cooperatively participate in by naturally playing a role in it. These programs, much like instinct in animals, run automatically without our direct awareness, and play out consistently shaping our reality and how we experience ourselves within that reality, which shapes our character and identity (self-image), both of which are naturally produced from unconscious habitual states.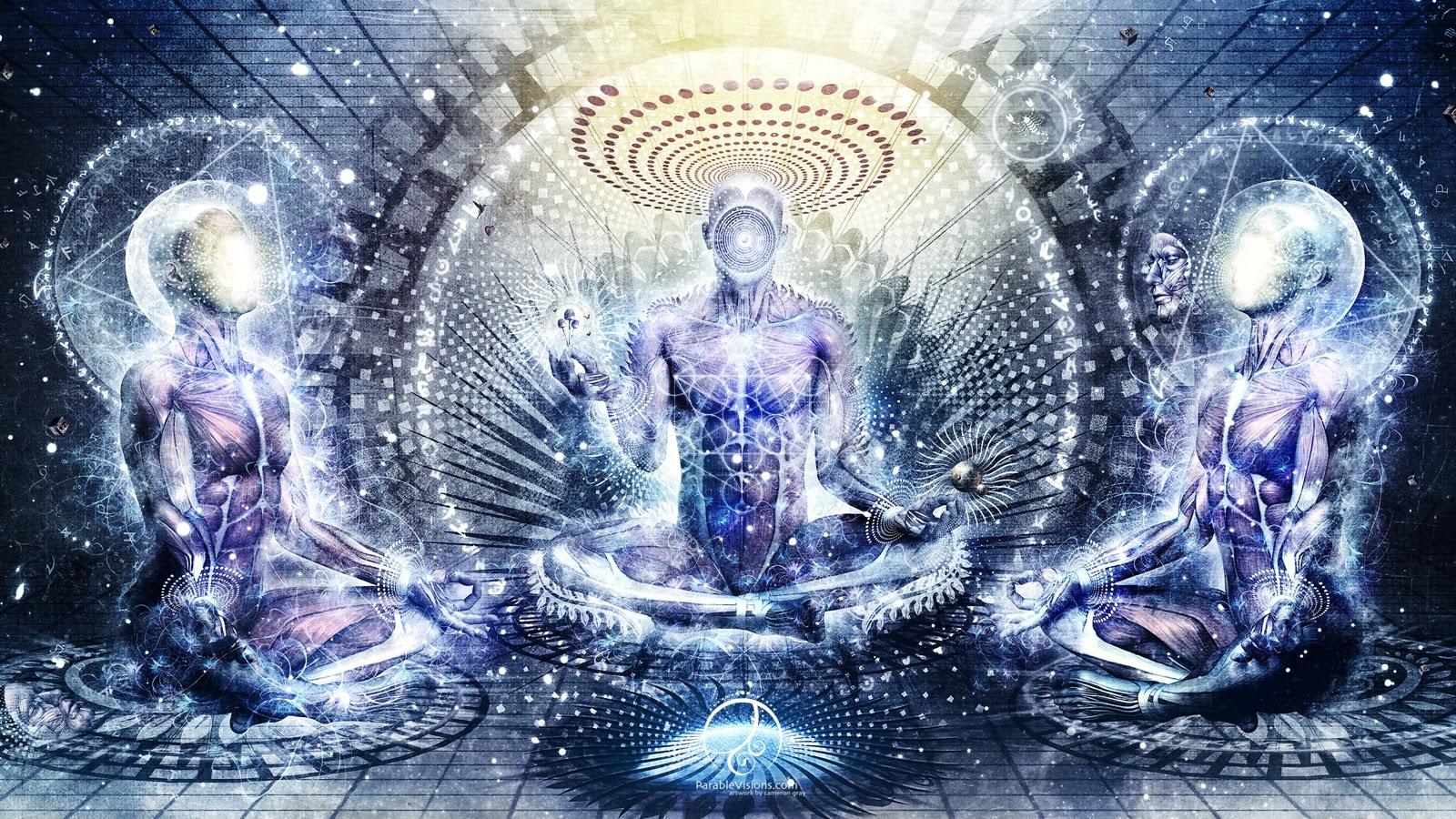 The subconscious mind operates strictly out of memory, and speaks the "language" of emotions and direct experience. It gives birth to the self-conscious mind, which is what we call the "thinking mind", or brain-oriented, frontal cortex aspect of the mind that begins fully developing at puberty when we begin "thinking for ourselves" (separate from our parents) and begin forming "internal dialogue" as self-talk that we identify with. The self-conscious aspect of the mind that's capable of problem-solving and reasoning for itself, being born of the subconscious and body, forms its identity with or from the body and material world, which forms into what we call the "ego".
The ego, being an identification of the spirit with the body and the material world, forgets its true identity as the soul that both produced and maintains it. This aspect of the mind, the "thinking by talking" aspect, has the ability to step outside of its own emotional, habitual tendencies, and become self-directed through its ability to decide between different options, and willfully act out those decisions, breaking habitual patterns and producing new experiences that become new memories for the subconscious mind to act out in an automatic fashion, producing new ways of being that alter the vibratory structure of its mental paradigm.
The subconscious mind is passive and receptive in nature, like animals, and doesn't have the ability to think for itself as perceiving in new ways that are outside of its memory-oriented perception and habitual emotional states. The self-conscious mind is active, and not only acts as the "gatekeeper" for the subconscious, determining what's passively accepted and allowed in to take hold, and what's rejected or resisted and kept out. The self-conscious mind has the ability to reason and logically evaluate and judge ideas as being right and true, or wrong and an error. This is the "willful" aspect of the mind that has the ability to choose what it becomes a part of and what it doesn't, and can override unconscious, automatic, habitual tendencies with new ideas that it intentionally acts out instead. Breaking old patterns and forming new ones, which when practiced repetitively over a period of time, become new habits as the programming for the subconscious mind to run in an automatic fashion.
The primary motive of the subconscious mind is self-preservation, achieved by maintaining habitual and familiar patterns. The primary motive of the self-conscious mind is to create itself as something new and better in an intentional and deliberate way. It seeks to become through its own willful actions that bring the habitual aspect of the subconscious mind under its control, by intentionally reprogramming it, training it to new behaviors. Because these two aspects of the mind are a part of the same mind as polar and complementary opposites, they interact in a completely natural fashion as being of the same nature. The subconscious mind, being driven by emotions and "thinking" in terms of direct experience as imaginary realities being played out in the mind as memory of various sorts, is what produces what we call our "ordinary thinking" that runs constantly like a broken record that plays the same memories, ideas, and dialogue over, and over, and over in a repetitive, somewhat sporadic, and habitual manner. This is what most people refer to when they use the term "thinking".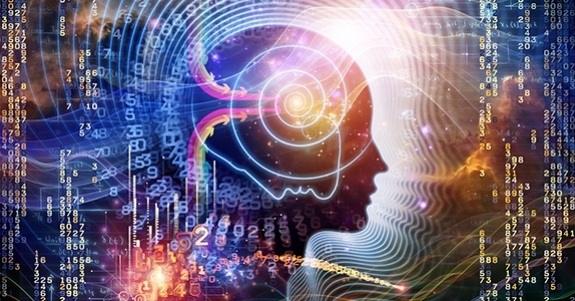 Many people, or should I say most (few exceptions), live their entire life consumed with automatic thoughts that play out in a compulsive manner that keep them locked into the emotional states of those thoughts and memories. Most people are shaped and determined by their conditioning and the outer world of subjective experience that's produced by their conditioned mindset. We become whatever dynamics and mindset we're trained to and form habits out of. The subconscious mind naturally runs the conscious mind, forming habitual thinking that's always playing memories of the past in the present, creating more experiences of the same nature, regenerating and multiplying more of the same type of memories. Through habitual psychological patterns we're self-created, self-perpetuating, and self-sustaining. We only evolve according to our life conditions and how we're programmed by others to be of the same nature and character, and produce more of the same type of dynamic patterns as emotional dramas that form our life's story.
By realizing the natural tendencies of our mind, we have the ability to take control of ourselves and our life and discipline our thinking into concentrated ideas that we employ deliberately as a natural way of becoming self-determined. The self-conscious, active aspect of the mind has the ability to detach from its own habitual tendencies, view life from a detached perspective, and thereby realize it has the ability to bring the body under its control in order to serve it by accepting the ideas that it chooses to willfully acted out "through the body" in order to produce new types of experiences. While simultaneously creating new types of self-dialogue as the story we form out of the "meaning" of those experiences that serve as new memories associated to positive emotions, which when repeated, the subconscious mind will eventually habituate into automatic perceptions, emotional states, and behaviors.
We all have the ability through our higher capacity of choice and will to take hold of and begin determining our own self-development. We are not a product of our conditioning and genetic inheritance as we have been led to believe, but these merely form the basis of our primary personality and mental paradigm out of which we continue to grow and develop it. Our soul is in a constant state of evolving through its own ability to employ one aspect of itself to act on the other aspect, and together create itself in new ways by employing new qualities that form new characteristics.
Our subconscious mind, which can be equated to the DNA of our body, which also works out of memory and is strongly influenced by emotions, is completely programmable and trainable by the self-conscious mind through intentional use of the will to feed it new types of experiences that are of a certain emotional quality that re-inform it to be able to utilize new patterns in an automatic and natural way to regenerate the molecular structure of the body as a correspondence. In the mental plane, the active, willful, self-conscious mind, which is birthed by the subconscious mind as its active component, has the ability to "act on itself" to create and transform itself to whatever quality and character it wants and chooses to be.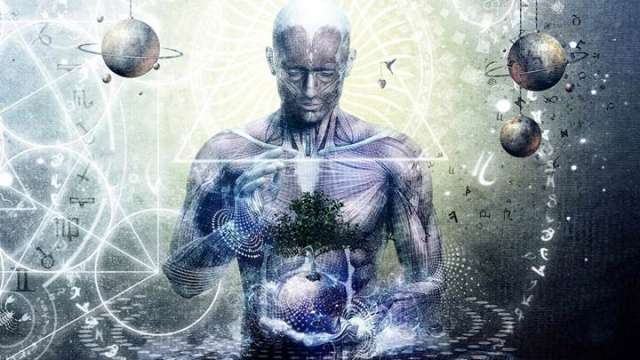 Likewise, the higher mind, which exists on a higher, parallel plane, is also active as the "Higher Will", and therefore acts on and through the subconscious mind in the material realm, in much the same way the self-conscious mind can. But the Higher Mind can't directly communicate with the self-conscious mind, which is active also and exists fully within the material world, and so it communicates through the subconscious mind which reflects it onto the self-conscious mind as what we call intuition, which comes as "feelings" and our own internal voice being led by a different authority. We can know the difference between subconscious impulses and higher communication, because the subconscious doesn't use "talking" to communicate, it uses emotional urges, desire, and internal images to control our own thinking. The messages communicated by the Higher Mind to the subconscious mind, are projected by the subconscious into the outer environment, which is the "sphere of awareness" of the self-conscious mind, where it then directs our attention onto it and we experience it intuitively as a form of coincidence, synchronicity, and self-realization.
Higher guidance comes through an inner voice that's not "of us" in terms of our bodily self, and directs, guides, and informs us of things that can't normally emerge out of our paradigm and normal way of thinking. It's not emotionally driven or ego oriented, and it has no needs so there's no effort to control, it comes as a parental mature voice that calmly and intelligently informs of us of other options and ways of looking at things that allow us to see things in a new way and make new decisions based on the information gleaned from it. It never acts to make decisions for us, as it never violates our choice and free will, but acts to give us new perspectives and realizations that we then willingly choose of our own volition.
Communication as information about things in our life that are playing out without our awareness also come through dreams, because dreams are a reality produced by the subconscious mind as the positive receptor of information that it absorbs from all around it and uses to produce a reality that's highly symbolic and irrational in nature. So much of our guidance comes through dreams, yet like all subliminal communication, we have to be able to know the difference between energy absorbed and informed from our environment and others, and energy as information and guidance from our Higher Self. We can tell the difference through intuition, because dreams produced by random energies around us don't affect us because we realize they're not of us and don't pertain to us. They seem somewhat foreign to us. Dreams as unconscious aspects of ourselves given life as a means of expressing and making us aware of them, only remind us of what we already know through deeper, more subtle feelings, whereas guidance that's intuitive in nature, is intimate and felt as an inherent part of us that doesn't stem from our current constitution or memory oriented past, but provides us with a new idea or direction that couldn't be "self-produced" with our current make-up and life circumstances.
In order to begin working with our own mind to self-create, we have to bring our habitual, random thinking under control and learn how to intentionally focus our mind only on what we want to create. Concentrate on it without disruption from habitual thinking, and bring the concentrated idea into action of some sort. Our power lies in our ability to concentrate on chosen ideas and forming them in into realities in our imagination as the "experience" of them, while consistently associating positive emotions to them. This takes an idea and turns it into a reality as an emotional experience of it that replicates and imitates a memory. The subconscious mind of the body works out of memory to produce all of our behaviors and connect us with the same dynamic in everything around us.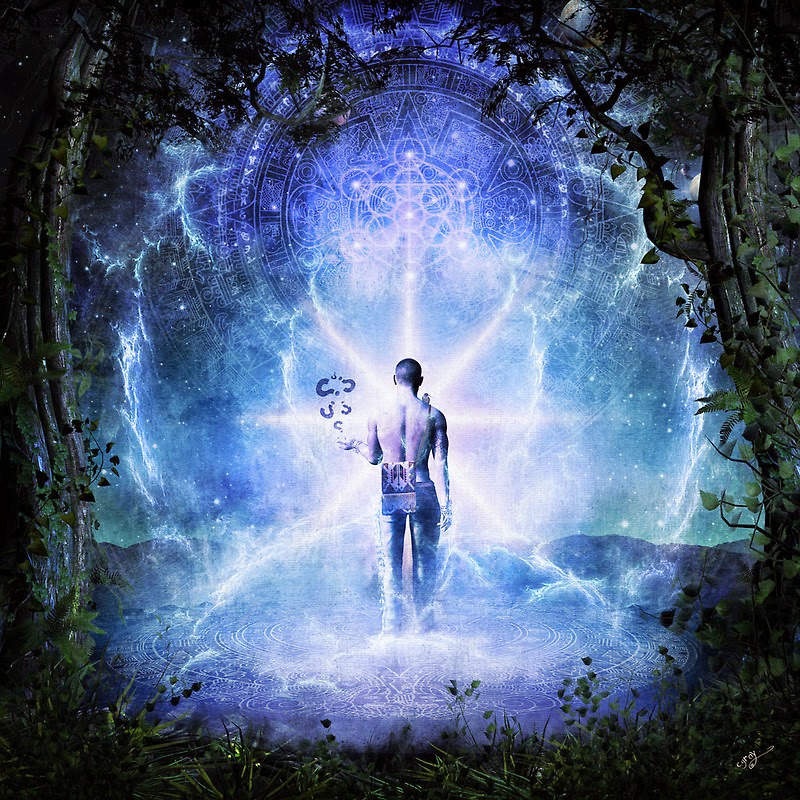 By turning a desired idea into a full sensory (emotional) reality, we give the subconscious mind a pattern to act out producing an equivalent material effect or manifestation as an "actual" outer experience of the inner reality. In this way all manifestations are of the will as a combination of an idea as thoughts and feelings (sensations) that provide the template for outer manifestation as direct experiences of its own making. As we think, feel, and imagine, we create, first inwardly as an imagined scenario that becomes our perceptual lens, then outwardly as our perception and natural activities. Any thought as an imagined reality that we dwell in with intensity, gives rise to an electromagnetic field that acts as an "attraction factor" that's a form of gravitational field between us and the components in our environment that are a part of the same reality and can play a part in co-creating it as a shared experience.
In this way, the Higher Will, which manifests through us as thoughts and feelings produces and organizes all of our life experiences. What we call our will and our Higher Will, are actually the same thing, because one births and sustains the other, and all come out of the same nature. All contents of the subconscious and conscious minds are contained within the higher self, which is what births them in the lower, material realm. First by producing the subconscious personality as the accumulated memory of the soul that exists as "mental and emotional states" that have natural tendencies, temperament, and a disposition inherent in them, that births the conscious mind as its active component that has the ability to act on itself in a willful manner to create and transform itself through self-produced experiences that becomes a part of its soul memory.
All self-creation comes through masterful use of choice and will as our ability to think and decide for ourselves, then embody that idea, becoming one with it, and acting it out to produce an experience that we then get a sense of ourselves through, associate and identify with. As we shape our identity through self-produced experiences that extend beyond and outside of our conditioning, we transform ourselves at the soul level, which is the accumulation of all our life experiences as memory produced through both conscious and unconscious forms of self-expression and self-creation. We create ourselves by how we create our experiences. How we experience the events of our life, whether self-produced or other produced, comes through how we use our own mind to tell ourselves a story about it. We create both the character of the story, and the story as being told by the character through living it.
Transpersonal Psychologist, Mind-Body Health Consultant, and Spiritual Teacher

Save