Our First Birth – How we become a Product of our Conditioning
Posted On October 21, 2019 / Written by Dr. Linda Gadbois
This process is very important to understand in order to heal psychologically and in order to intentionally evolve our soul to higher levels of conscious empowerment by stepping into our true identity as higher creative beings. What we refer to as both our mind and soul is 3-fold in nature. What this means is that it's a "whole unit" comprised of 3 aspects that perform different functions in creating the same thing. The mind and soul are synonymous terms and ideas that are ultimately referring to the same thing. The soul creates through the vehicle of the mind, just as the mind creates through the vehicle of the body. All three are actually extensions of the same being operating congruently on different levels of reality.
The soul can be thought of as a multiple-dimensional entity that's comprised of information that's organized into thematic, archetypal patterns that serves to give it all of its qualities, characteristics, and natural behaviors. It "draws on" higher dimensions of archetypal ideas as a means of creating itself within the lower dimension as a "unique individual" of its own making. The more complex and sophisticated the information used and more ordered it is, the more intelligent it is. The higher human soul differs from the lower, animal soul (which is a creation and extension of it) in the sense that it has the fully conscious aspect of the mind that allows it to become self-aware and learn through realizations obtained through its own self-created experiences. It also differs in status as a "sovereign being" that exists consciously on multiple planes, and forms an awareness of "itself" as a specific personality on two planes simultaneously.
What we refer to as the human soul originates on a plane that's "higher" than this one and never fully manifests-descends into a physical body. While on the higher (spiritual) plane of its birth and origin the soul exists in an energetic state of polarity, which is referred to as "complementary opposites" of the same being. The soul is comprised of both a masculine (active) and passive (feminine) aspect that works together harmoniously to produce a unified reality as both an inner and outer experience of the same kind. Because the soul is energetic in nature and exists in a fundamental state of polarity, only the passive component is able to act as a "receiver" for information delivered through its active component, even as the means of communicating between parallel planes. As the feminine, subconscious aspect of the mind is impregnated with the seeded idea of the masculine, self-conscious aspect of the same mind, it gestates and grows the idea in the imagination as an inner reality that becomes the template as a theme for producing (organizing) an equivalent outer reality as an "experience".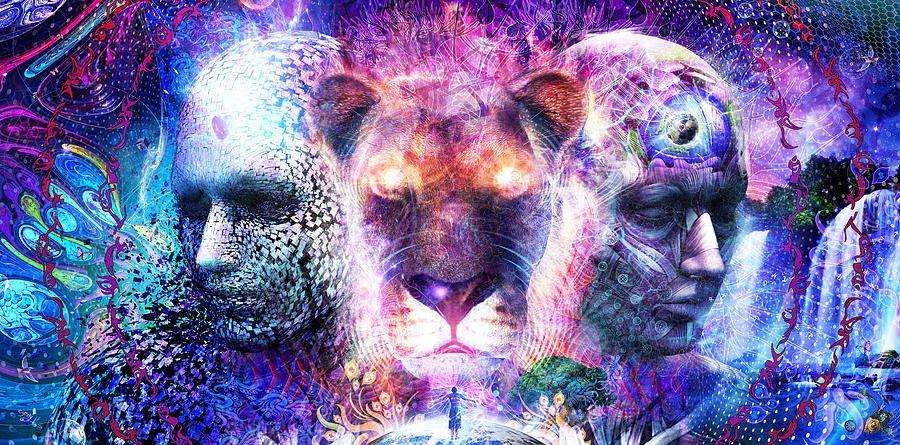 The two masculine-active (self-aware) aspects of the same mind can't communicate directly with each other (even between planes), and so they have to communicate with each other through the feminine aspect they both share in common. All communication from our higher-self on a higher plane, comes through the subconscious mind as a thought, vision, or inner voice that seems to come to us out of the blue, and ultimately communicates an idea by forming it into a reality where the self-conscious (outer awareness) aspect of the mind can perceive it. As a thought pops into our mind and we begin thinking about it, we develop it into a detailed idea as an imagined reality that forms a "translucent image" that we "look through" in order to perceive that same idea as a natural part of our outer environment.
This is how what we call "guidance" from a higher source comes to us as a form of prophecy. The feminine aspect takes in the "idea" being projected into it by the masculine aspect of the higher mind that acts like a "seed", and builds it into a living reality in the imagination, where it's "magnetized" with our life-force and begins "vibrating" at the frequency of the form as a living pattern. All vibration has both a pattern as a thematic, metaphorical idea (archetype) in it, and a self-organizing mechanism that shapes the idea into a reality in our imagination. The more we think about it, the more we define it in sensory terms, shaping it into a detailed form where it automatically elicits a corresponding emotion.
This imagined reality as a well-developed (sensory) idea that's been adapted to our life circumstances (mental model) and modified accordingly, begins vibrating at a certain frequency and resonates and connects us with the elements of that same idea in our outer environment. Just as our subconscious organizes the idea into an internal reality through adaptation that modifies it into a corresponding version of the same idea that can be applied naturally to our specific life situation, it simultaneously produces that same idea as a larger version that can be witnessed by the self-conscious mind as an outer reality. As we form an idea internally and magnetize it with sensation and feelings that cause it to vibrate (come alive), it produces a kind of gravitational field (resonates) that draws us into the same idea as an outer experience of the same kind.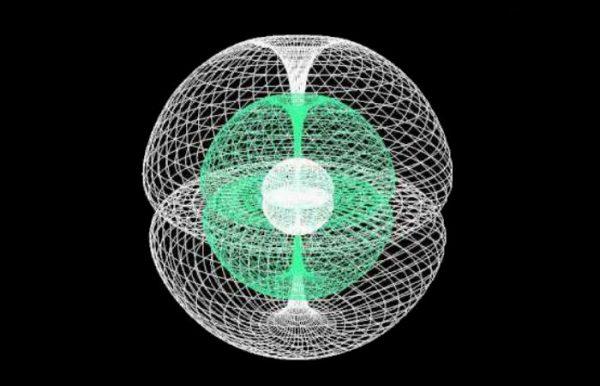 Evolution – Adaptation and the Art of Becoming
As the higher soul divides and descends into a body on the lower, material plane of organized substance, it's like a "seed" that grows and develops in order to become a unique version itself through an evolutionary process of adaptation and modification. As a higher soul we're born into a material body where the same mind inherent in the entire animal, plant, and mineral kingdoms of the Earth's plane is pregnant with the archetypal ideas of the masculine aspect of the higher mind. The self-conscious aspect of the mind, which is what most people think of as their "self" and their "mind", is birthed through a natural growth process when the personality of the body is mature enough to become independent of its mother and family, and begins developing itself as an "individual".
Our growth and development takes place predominately in four 7 year cycles, much like the seasons, which are comprised of two extremes and two gradual progressions between extremes. From birth until around 7 years of age, we're fully in our subconscious mind and haven't begun developing our self-conscious aspect, also commonly referred to as the "grey matter" of our brain, which is directly behind our forehead. Between 7 and 14 we begin forming our self-conscious where we begin separating from our parents, becoming more social, and begin thinking and problem solving for ourselves. Between 14 and 21, we consistently develop and strengthen our self-conscious mind and begin shaping our identity as an extension of our personality. We experiment with new ways of being that are different from our parents and family and try on new ideas to see how they make us feel about ourselves, and begin making conscious decisions as to who we're going to be. Between 21 and 28, we've balanced both aspects of our subconscious-group mind and our self-conscious individual mind, and have become fully identified with our body and conditioning, and whatever life circumstances we grew up in.
From birth till around 8 years old, we exist in a fundamental state of hypnosis where we have no ability to screen and censor incoming information in order to make rational decisions about it, and we take in whatever we're told and accept it as true and real, forming all of what becomes our "core beliefs". We readily take on the emotions being expressed around us and are trained to the dynamics being acted out that we're a natural part of. We don't question anything or analyze it in any way, and haven't developed the capacities of reason and logic. We're literally programmed by our family and immediate environment to be of the same nature and lifestyle. We feel, experience, and act as a single unit with our family and social environment.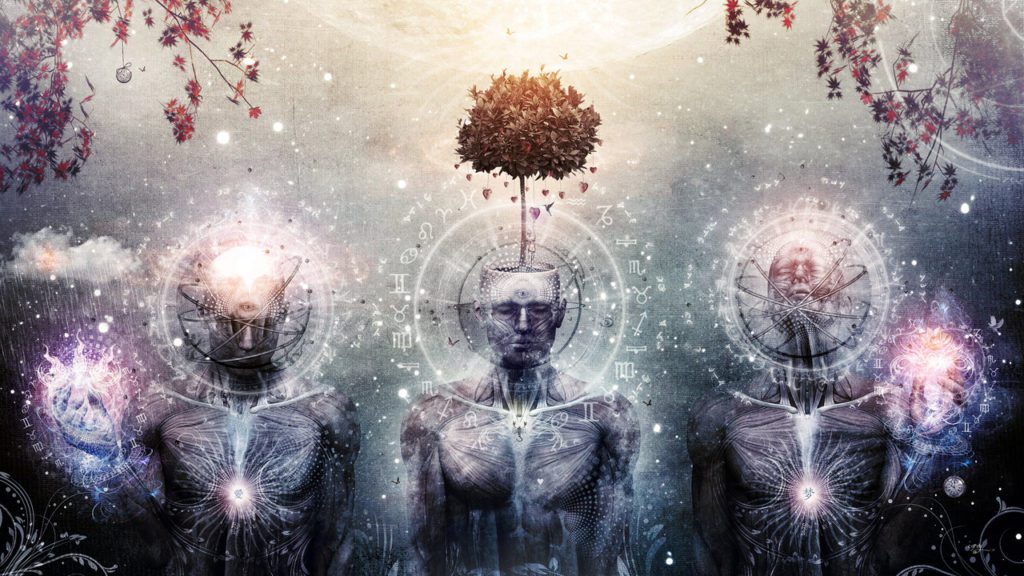 As we continue to grow and begin developing our self-conscious, self-aware mind and begin thinking for ourselves, we continue forming all of our perceptions out of our conditioned mental paradigm as an "extension" of it. We can only "perceive" in the outer world what "matches" and is of the same nature as our internal programming. We begin sensing ourselves as our body through our experiences and begin making small decisions for ourselves. As we continue to develop our ability to think for ourselves, our internal dialogue and basic thought-processes are formed as an extension or continuation of our formative conditioning. Our experience of our self and our life is formed out of the same mindset and "type of story" that we've been conditioned with.
As an adolescent, when we have experiences that are emotionally intense, we use our mind to try and make sense of them by what we tell ourselves about them. As we begin talking to ourselves as a means of reasoning and rationalizing, we interpret events in a way that gives them meaning. At this point, we're still somewhat one with our parents and family unit as a fundamental mindset and haven't begun forming clear ideas of ourselves as being separate from everyone else.
Due to the fact that we haven't established boundaries or a true sense of ourselves as adults, capable of making decisions for ourselves based on our own values and perceptions, we continue to make everything out to be about us and we're deeply affected by the attitude and behavior of others. If our parents are hurt or upset, we think we must have caused it or think we can fix it. It must have been our fault somehow, so we can change it by changing ourselves. If someone lashes out or calls us names, we believe it's true and it becomes a part of our narrative. Whatever we hear being said about us by others, we believe to be true, and it becomes a form of self-fulfilling prophecy. Whatever we make something mean about others and the way things are also means that same thing about us. We don't have the ability to separate ourselves from others because we're still operating as a part of the group mind.
As we approach and enter into our teen-age years of adolescence, hormones and puberty come into play and we begin having new physical urges and mood swings. As we become more and more independent while also being socially active and engaged in constant outside activities, we still process everything through our conditioned mindset and the emotional states that have become natural as habits. As we begin exercising our ability to create our own experiences and try out new ways of being, they still come only as what's an extension of the moods and dynamics that we've been trained to. Our relationships with our friends become an extension as a variation of the same relationship we had with our siblings. Whatever "type" of relationship was openly demonstrated for us by our parents becomes the same type of romantic relationships we form.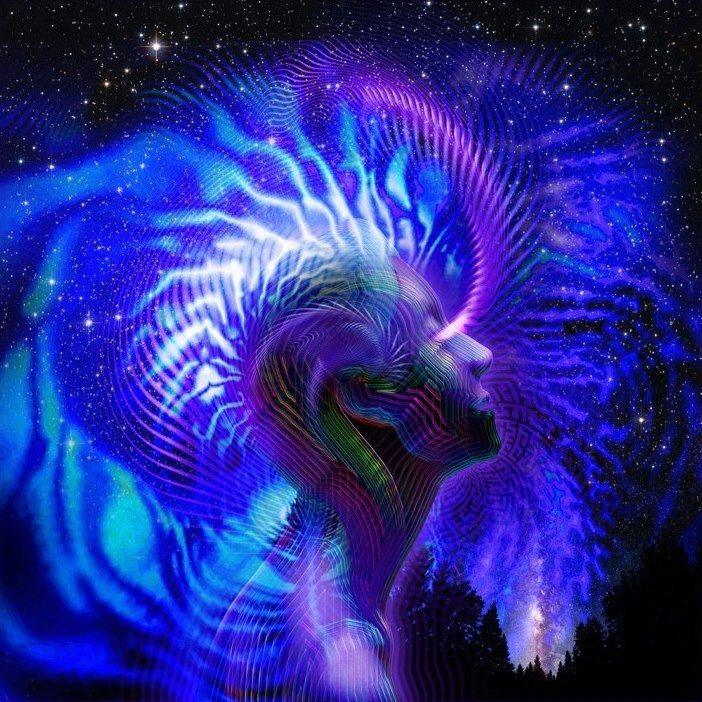 As we become adults, between 21 and 28 years old, we establish ourselves as independent of our parents and fully on our own. We form relationships as a tight network, enter into our careers, become parents ourselves, and so on, and we develop all of our tendencies that evolved out of our conditioning into routines, schedules, and methodical rituals that habituate them even further. Our identity has been fully established as the offspring of our personality and we've developed our "life-theme" as the model that we use to perceive and interpret all of our experiences as a congruent "type" of story. We're always telling a certain kind of story about ourselves and everything else by how we think and form our perceptions of things. If you pay close attention you'll notice that you're always talking to yourself and explaining, describing, or telling a story about things as the means of creating how you experience them by fitting them congruently into your overall model, and how you then "sense yourself" through your own experiences.
Most people live their entire life out of their conditioning as being formed by others and their life conditions and circumstances without ever realizing that they can change it. Most are completely identified with their body and its personality and have no perception or awareness of themselves outside of their physical existence. They live their whole life in a hypnotic state and continue to create their experiences and tell the story born out of their mental and emotional programming. We often live out of a form of "auto-pilot" without ever realizing that as adults, with a fully developed mind, we can use the self-aware aspect of our mind to form new realizations that will allow us to make new decisions for our self and our life. We can intentionally employ ideas that we turn into vivid internal realities as the means of programming our own subconscious and begin creating ourselves and our life in a more conscious and intentional manner.
Once we begin to understand how our own mind operates to create our experiences of ourselves and our reality, we can resume the role of conditioning ourselves through a form of self-hypnosis. The subconscious is the powerhouse of the material plane and is the aspect of the mind that takes an idea (metaphor) in its seed form (potential state) and produces a physical equivalent as both our body and the outer reality of our body. We don't have to transcend our conditioning or work through the "issues" of our childhood traumas, but simply assume the role of learning how to condition ourselves through the employment of our higher capacities as divine beings. We all have the ability to become self-aware and gain realizations about our true nature, and begin intentionally deciding who we are, what we want to create, and take deliberate action on our decisions in order to turn them into our reality.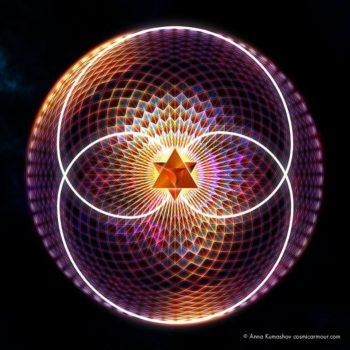 Complementary Aspects of the Mind
The subconscious is the key and medium not only between the two material minds on the lower plane, but also between the higher (spiritual) and lower (material) plane. It's our higher-self that possesses the higher creative capacity of "will" which acts to organize all of the events of the lower plane. Whatever we absorb into our mind as an idea and turn into an imagined thought that's emotionally intense, acts as a "wish" or request for the higher aspect of the mind to orchestrate through a synchronized series of natural events. It doesn't exercise will "over" us, but exists in union and harmony with all aspects of itself. We communicate wishes to our higher self through meditation, prayer, and internal visualization of the reality we want to experience.
Whenever we run a memory through our mind that was traumatic or emotionally intense in some way, we're actually programming our subconscious with that idea as a theme saying "give me more of this". As we think and imagine, whether about what we want or don't want, we are requesting it from our higher-self as a desired experience of reality. Whatever we think about and picture in our mind with sensory intensity and emotion, serves as a command, directive and request for producing as an experience where every aspect of our mind cooperates in producing it. It's through "imagined thoughts" that invoke strong emotions that we program our own mind in creating. We are always involved in a constant form of prayer as a request for creating as an experience through our normal, everyday thoughts. Our thoughts are literally "things" in their potential state.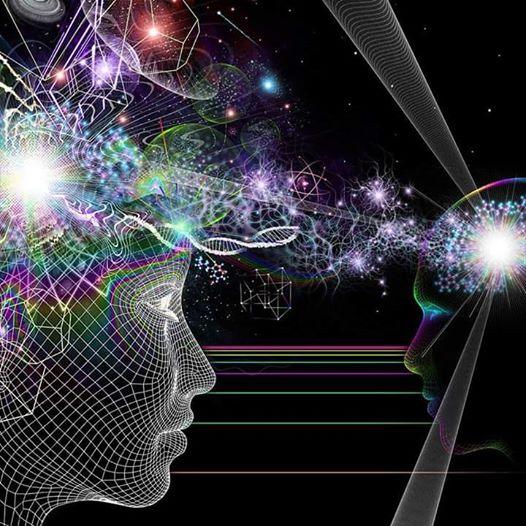 None of us are victims of our conditioning or what happened to us, and we can all work in our own life to transform ourselves in whatever way we desire by learning how to operate the complementary aspects of our own mind. All creation in the material sense comes by impregnating your subconscious with the reality and type of experience you desire. By realizing you are not a product of your story about yourself, but the one telling the story "as" a reality. It's only through the realization of what's actually going on and our true identity as a higher creative being that we can let go of our attachment to our past, wake up in the midst of our creation and begin consciously directing the process in an intentional manner. As long as we continue to choose to remain unconscious and unaware of our true creative abilities, we remain a victim to our own conditioning and prone to the endless forms of brainwashing where we're consistently being created by accepting and internalizing the ideas given to us by others. As in all forms of true healing, "awareness as realization" is what empowers us and produces a form of spontaneous transformation.
To say and continue to believe that you are the way you are because of what happened to you, how you were treated and taught to be by others, is choosing to remain hypnotized by an illusion of your own making. As you continue to live in a delusional state as a fundamental form of unconsciousness, you become like an animal that has no ability to be self-determined and create in a deliberate and precise manner. You are a victim to your own karma while continuing to create more karma of the same type. You simply repeat patterns over and over. By choosing to wake up and realize what's really going on and why your life is the way it is, lays the foundation necessary for you to begin not only stepping into your creative power, but also deciding "who it is" you really want to be. Through conscious awareness we can form an "ideal" of our self that we use as the means of providing ourselves with a blueprint and step-by-step process of transformation.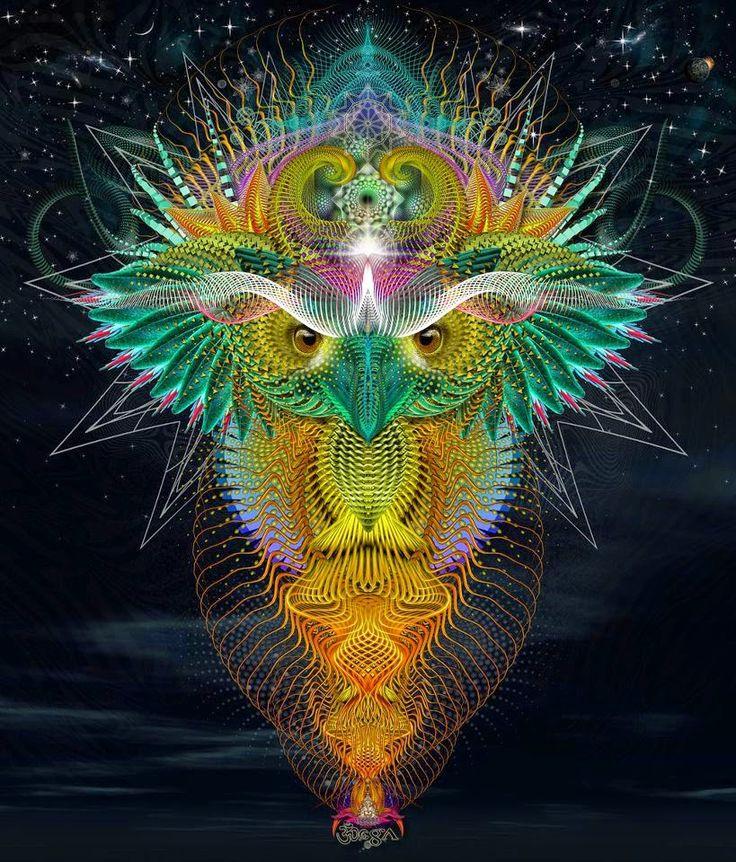 Personal Transformation as our Second Birth
What we refer to as our "second birth" comes when we're "born again" as a new and higher being while in the same body and life circumstances in a fully conscious and self-aware state. We're no longer formed out of subliminal suggestions and emotional reactions given to us by others that we embody and make our own, but by our own volition and ability to consciously decide who we're going to be in every moment and then use the conscious aspect of our mind to seed the subconscious aspect with the fully developed metaphorical idea that we want it to produce as an outer experience of ourselves as a reality. We create ourselves by creating how we experience reality. As we form our perception of reality we sense ourselves within that reality and identify with our own experience.
By consciously forming how we experience the events of our life, we can begin gaining direct insight into our own subconscious content and working with our mind in a deliberate manner in order to transform it. All reality is formed through our perception of it. All perception is the result of our mental paradigm which is structured out of correlated values, beliefs, preferences, attitudes, and memories, which form a vibratory frequency. Out of our frequency as a mental model we form our perception of a reality that's a projection of our mind. Our outer perception of reality contains both known and unknown aspects of ourselves. By becoming aware of our unconscious aspects through our perception of them as a natural part of our outer reality, we can act intentionally "on ourselves" to transform them.
While we think that reality exists independent of us and has nothing to do with us in the most basic sense, the fact is reality is formed as our "perception" and how we form our "experiences" based on our perception. The same outer reality, for example, can be experienced in entirely different ways based on what state of mind we're in. When we're happy and feeling inspired the same neutral set of circumstances is experienced in a completely different way than when we're sad and depressed. What one person perceives as a tragedy is often a blessing in disguise. What one person sees as a limitation another sees as an opportunity. It's not the outer environment itself that changes, but how we choose to experience it based on the mindset we consciously cultivate in perceiving it.
Transpersonal Psychologist, Mind-Body Health Consultant, and Spiritual Teacher