Changing Your Vibration through the Law of Polarity and Cultivating the Art of Attention
Posted On August 7, 2015 / Written by Dr. Linda Gadbois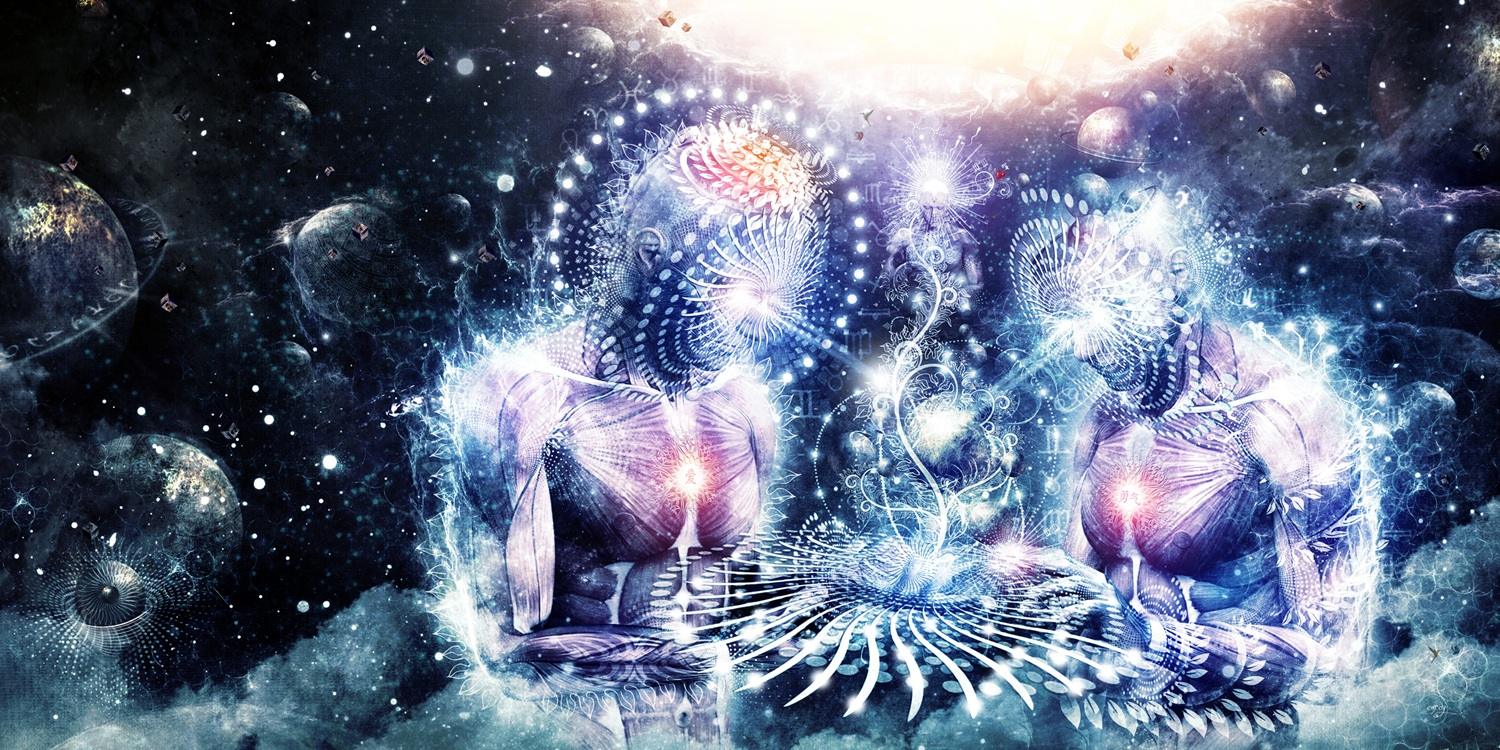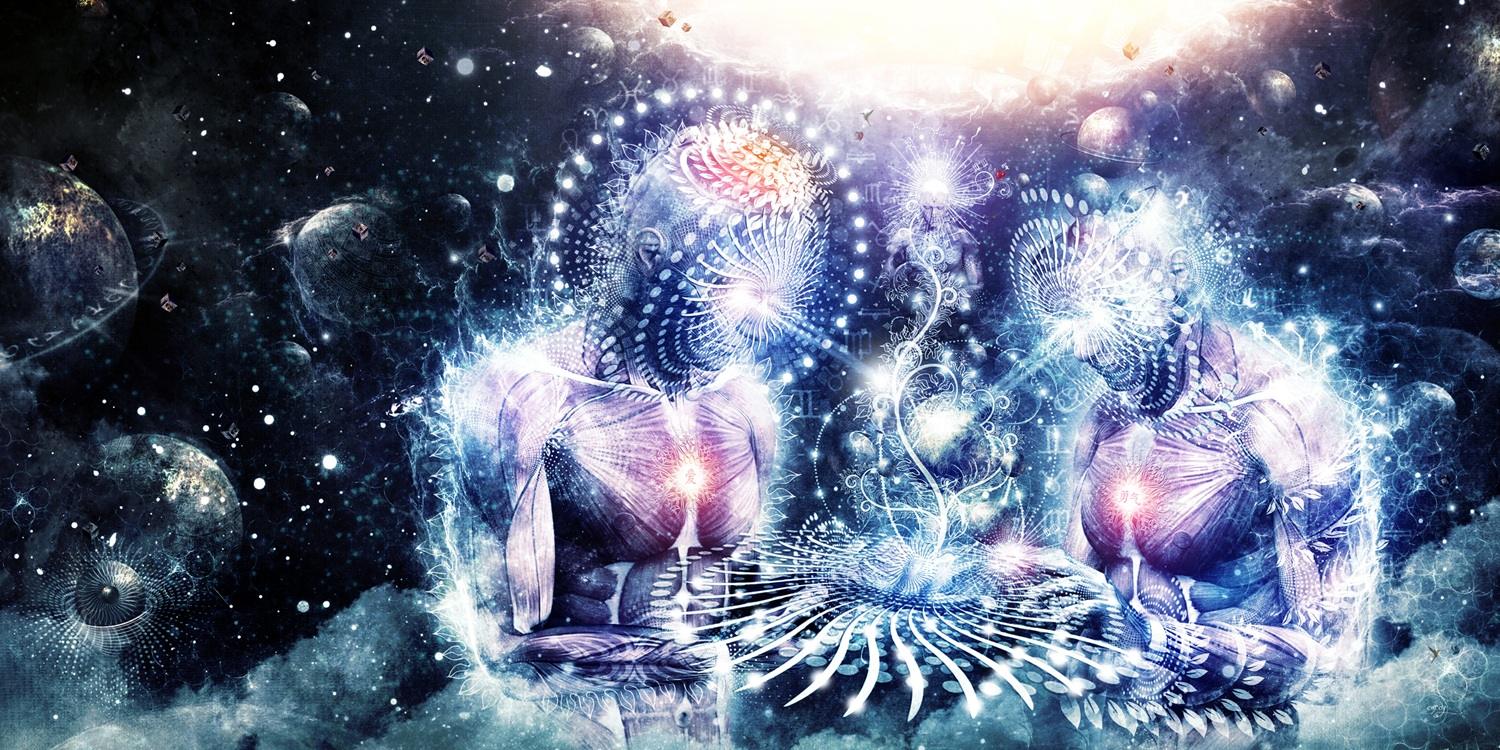 Our vibration is our mood or mental state that's determined by or comes as the expression of feelings, moods, emotions, and behaviors. Whatever we focus on, give our attention to, and think about, modifies our state accordingly. Our will naturally directs our attention, and whatever we place our attention on and think about, changes our vibration as our state of mind. By cultivating the "Art of Attention" by means of exercising your will, you can learn how to control and determine your mood and mental state. It's pretty easy to notice that what we give attention to and think about creates how we feel as a correspondence. How we feel sets our mood as a kind of tempo and determines what type of things we continue focusing on that are of the same feeling-mood that multiply and amplify it. Whatever mood we're in determines how we experience the events of our day and what aspects of it we notice, pull out, and use to create our overall experience of any given event or situation.

All vibration is movement of conscious energy between poles of opposites. These poles exist as opposite qualities: hot – cold; happy – sad; love – hate; fear – courage; health – illness, and so on. Any mental state and its opposites are merely two poles or extremes of the same thing, separated only by degrees of variation that moves us from one to the other. We can transmute one state into another through a practical understanding of the Law of Polarity. We change our state by first deciding to, then willfully directing our attention to its opposite quality. Don't waste your time trying to fight, kill, or stamp out a mental state, but instead learn to cultivate its opposite mental state. If you're possessed by fear, don't take an attitude of trying to fight the fear, but instead cultivate it's opposing quality of courage, and in doing so, fear will disappear.

Attention is singular in nature. We can only focus on and give our attention to one thing at a time. Thought we can move from one thing to another, but at any given moment we're only capable of focusing on and being fully aware of one thing at a time. Whatever we place our attention on and begin thinking about, we develop into whole realities just through thinking itself. Thought is creative and constructive in nature, and by placing our attention on something and beginning to think about it, we build whole realities around it by how we think about it. The mind is the builder and creator of reality. If we're giving our attention to negative feelings, we grow only the realities that match and express the negativity, propagating and growing it into multiple experiences over and extended period of time. Likewise, by focusing only on the positive in terms of what we want to create and use as the means of creating our experiences out of, we form realities that are positive in nature, while growing and multiplying them.

To kill a negative quality, concentrate on the positive of the same quality, and the vibration as a mental state will gradually change from negative to positive, from undesirable to desirable, from destructive to constructive. Whatever aspect of a quality or mental state we focus and concentrate our energy on, we polarize ourselves to. If we focus on the negative, we become polarized to it, and vibrate at that frequency, creating our life experiences out of that state, and ourselves by way of our own self-created experiences. If you have an illness or disease, don't concentrate on fighting the disease, but rather creating health in its place, and once health is established, the illness disappears. Whatever we give attention to and concentrate on, we give life to, and we energize and vitalize it and participate in actively creating it by thinking about it.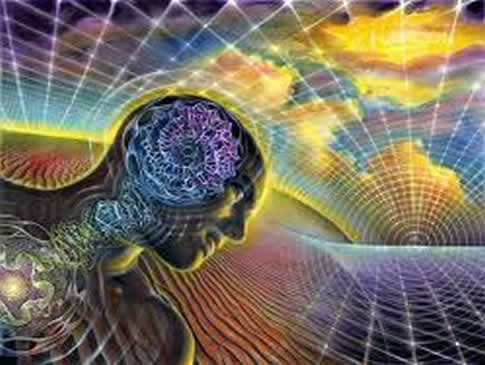 Whatever we focus on, think about, and imagine as realities or experiences, we align ourselves with, and become a co-creator of that reality. Whatever ideas or memories we choose to nourish and feed with our attention, we use to consciously create our experiences by way of the quality as a state-of-mind that idea produces. Our state of mind has very distinct realities inherent in it, and when we employ that state we act to faithfully create that type of reality as a personal experience. When we're feeling scared, we focus on what's causing us to feel scared, think about it in scary terms, run scenarios through our mind of possible realities that will result from it, amplifying and increasing the fear, and tuning ourselves to the vibratory frequency of the fear. This frequency as our mental state, becomes our "perceptual lens" that we "look through" and perceive (see) only what's of the same vibratory frequency (nature) and can be imagined (remade) in such a way that it systematically produces more of the same fear. Like begets more of that which is like itself. Whatever vibratory frequency we tune ourselves to as our mental state, we become the channel for producing more of the same type of experiences. That quality of consciousness enters into us, becomes us in mind and body, and forms the means through which we perceive and create ourselves by way of it.

By changing our focus to one of courage, bravery, and confidence, and cultivating that feeling within us, imagining ourselves acting courageous, we begin feeling different, thinking different, and seeing in a different way. We imagine ourselves being courageous and confident in whatever situation we're facing, and in doing so, fear no longer exists in us. It's no longer a part of our reality. It disappears. We become tuned to the vibration of courage as a mental state, and not only experience all of life from this perspective, but also sensing ourselves "as" courageous and begin identifying with that experience of ourselves.

By understanding the Law of Vibration and Polarization – we have the formula for learning to use our will to regulate our attention and what we choose to concentrate on. By working consciously with the Law of Polarity we can change our mental state at will, and change our vibratory frequency as a result. By changing your polarity you master your mood, change your mental state, set your disposition, and build up your character from that perspective and through that quality. All pairs of opposites exist in degrees as a variation or gradient range that moves from one to another like a sliding scale. Our mind may be transmuted from state to state; degree to degree; condition to condition; pole to pole; vibration to vibration, through active and deliberate use of our will.

By changing our polarity, it not only changes what we see in our others and our environment and how we are influenced by our own perceptions, but also determines our ability to influence others and our environment. We directly affect our environment through our mental state. What we attract and feel attracted to is based on our mental state. How we influence others by our interaction with them, whether silent and energetic or actual, is produced by our mental state, which activates that same mental state in them, which is why we tend to only interact with those who share the same mental state. Our mental state not only determines our reality and what we naturally connect with and interact with all around us, but also determines what we bring out in others, and what reality we serve to co-create by the very attitude through which our behaviors come.

Our mental state as our vibratory frequency has a distinct patterning to it as qualities that form characteristics and our disposition as a perspective and tendencies, which sees only what matches the inner state doing the viewing, and determines how we form a basic interpretation of what we're seeing that reforms it to be like us. To be a product of our vibratory frequency as a mental state that produces an equivalent outer reality. Not in objective and actual terms, but in subjective and experiential terms. Our vibratory frequency determines what stands out in our environment, what we notice and what elements we abstract and use as the basis for telling a story about that matches our mood and serves to express it, giving us a channel for bringing the inner feelings into the outer world as it's equivalent in form and personality.

The most fundamental use of choice and free will comes through what we 'choose" (whether consciously or unconsciously) to place our attention on and bring to life by thinking about it. As we think about something, whether an idea, memory, wish, or as a means of anticipating something, we merge into and become one with it in mind and body, and serve as the vehicle through which it comes into the world as our reality. Our focus and attention is what directs the spiritual forces as a projection that awakens and draws into us whatever we're stimulating with our awareness and thought. We merge into and become united with whatever we think about and serve to give it life through us, as us. We become the channel for whatever mood we embody, and the thoughts themselves form the pathway between the inner and the outer that brings the imaginary inner world out into the outer world as a correspondence, by first vibrating to the mood and the form we give it through our thoughts, that stimulate that same vibration in everything around us and allows us to only perceive in everyone and everything else only what matches our vibration and thought-forms.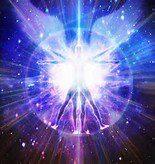 By understanding the power of our own mind in creating our experience of reality while creating us through the same mental state, we can learn to take control of our own mind by simply learning to be selective in what we give our attention to, think about, or actively engage in. We can begin by becoming aware of what we tend to focus on and give life to by nurturing it with our attention and allowing it to grow in us like a seed unfolding into a full-fledged reality that we mistaken for real, and whenever we're thinking about something we don't want to become, willfully redirect our attention onto what we do want to give life to instead and have as a part of our personal reality.

Allow yourself to notice that what you focus on and think about determines how you feel and what mood it puts you in. Along with this realization, notice that you can change your mood by simply changing what you're focused on, giving your attention to, and thinking about. Change your focus, and you change your mood. Change your mood and you change your experience of reality. Change your experience of reality and you change your sense of self, and how you perceive yourself by way of your own self-created experiences. By learning to consciously direct your attention, you can create your state, regulate your vibratory frequency, and become self-determined. By removing your attention from people and ideas, they no longer exist as a part of your world or experience. By placing your attention on what you do want to become one with and create in your life, you take the most fundamental step in the art of self-creation and begin facilitating your own transformative process by mastering your own mind.
Dr. Linda Gadbois

About the author:
Dr. Linda is a Spiritual Scientist and scholar of Hermetic Sciences and Ancient Wisdom traditions. She's a professional educator and trainer for all areas of personal transformation, self-creation, mind development, and soul/spiritual evolution. She practices Integrative Medicine with a special emphasis on Psychology and Creative therapies. She conducts ongoing classes, Playshops, and Adventure Seminars, and is available for private or group training, mentoring, and speaking engagements.
To inquire, click here