The Tetragrammaton – The Sacred Name of God
Posted On March 4, 2015 / Written by Dr. Linda Gadbois
In sacred geometry, all ideas are represented by a geometric shape (the chemical structure of the physical world) or composite image as a "formula of information" that's very dynamic in nature because each shape represents a principle and each composite image a relationship. All "ideas" exist originally in a "potential state" that's unformed, and once created as a reality, undergo a constant "evolutionary" process based on how they exist in relationship with everything else, and grown and developed as a result. Once an idea is initially applied to create a corresponding reality, it then continuously morphs into unique variations based on the dynamic series of relationships it forms with everything else in a continuous and ongoing manner as a "life-cycle". All ideas are "archetypal principles" that are universal in nature, and all variations produced through unique applications still hold true to the original idea. The dynamic nature of laws and principles maintain their "creativity" in the sense that each application forms a unique variation of the same principle and idea being expressed. While this idea is easy to see as being uniquely different from one individual to another, even the same individual perceiving the same idea will alter their interpretation of it from one moment to the next based on the context it's being utilized in and the type of relationship that results.
This dynamic creative quality is what prevents Sacred Geometry from being considered a "true science" in our current modern day society. The paradigm currently being used for science doesn't allow for creativity in the most basic sense, and is based instead on being able to produce the same effects and end results in a consistent and predictable manner, regardless of the individual performing or observing it. The current "scientific model" doesn't acknowledge the relationship between mind and matter, and views the material world as being separate from the mind observing it. Most science views matter as being a non-intelligent substance that's ultimately dead and not effected or influenced into different forms by the mind interacting with it. Only quantum physics has a scientific model that not only includes "consciousness" and the mind, but places it in a formative, causal position of "altering the shape" matter takes on as direct correspondence to the "mental paradigm" of the person observing it. This paradigm makes Quantum Physics a direct correlation to the scientific model used in Spiritual Sciences.
For this same reason, psychology has never really been accepted as a true "science" because the mind operates according to the true universal laws, and each individual will produce a unique and varied response to the same stimulus and will create a unique interpretation of any idea they're presented with based on how they exist in relationship with that idea. The interesting part of course, is that this is exactly the way it's meant to be. The spiritual realm of the Mind, which is comprised of pure consciousness, is creative in nature and always in a process of evolving, and is never repetitious or fixed. It not only honors individuality, but requires each person to "think for themselves" in their own unique way in order to accurately interpret the meaning of spiritual texts and the encoded scientific language of philosophical mathematics, which are always intuitive in nature.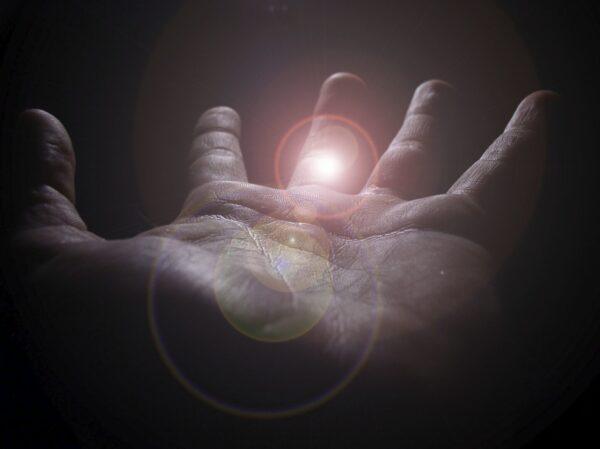 The "material world" is represented in Occult Sciences by the number "4" as the Law of the Tetrad, symbolized by a square, cube or diamond. In terms of its bio-structure it's a cube. It has many other obvious correlations to the 4 elements, the 4 stages of matter, the 4 phases of the moon, the 4 seasons, 4 directions on a compass, 4 dimensions, 4 worlds/planes (Archetypal, Creative, Formative, and Material), 4 stages of Alchemy, 4 classifications of the zodiac, and so on, all of which relate to the energetic constitution of the material world. Sacred geometry forms a dynamic series of correspondences to all other major forms of spiritual sciences (Astrology, Kabbalah, Tarot, Gematria, Yoga, etc.) and provides the "keys" necessary for accurately interpreting universal law in order to receive the instructions inherent in it for using our mind to create our material reality. The Law of the Tetrad forms the basis for what we call the "Tetragrammaton" as the "4 letter name of God", which provides us with the basic principle for creating.
The Tetragrammaton is considered a sacred formula as the "Name of God", written as: JOD-HE-VAU-HE, or IHVH, which creates a tetrapolar magnet paraphrased by the "Tetragrammation" and "Adonai". Naturally, these letters represent the four fundamental principles as the four Elements, that form a series of associated correspondences.
JOD = Spirit = Fire = Will/Archetype (as a compelling idea)
HE = Soul = Air = Intellect (conceptualization of an idea as a reality)
VAU = Body = Water = Feeling Sensation / Emotion
HE = Unification = Earth = the Realization of Will-intellect-feeling (imagination) as a material reality or direct inner experience.
JOD-HE-VAU-HE is the basic key to creation expressed through the axiom, "the Word was made flesh and walked among us". 4 is the number of "realization" as the "word made flesh" and represents lawfulness in every science, and every science is analogous to this number. It represents the power "to know", a verbal symbol for the Conscious Energy that brings all things into existence. In the most basic sense, it represents the "creative imagination" that takes a compelling idea and holds it in the mind's eye while shaping it into a "living reality" by defining it with sensory detail. As we magnetize an idea with sensation, it serves to stimulate and gives rise to a complementary emotion, and together they serve as the basis for producing as a corresponding outer experience of "reality". The power of the "spoken word" (whether internally as thought or externally as speech) is based solely on what "internal image" it invokes in the mind of the individual as the meaning that word has for the person. As we think about or say a word, we shape it in our imagination as a picture of some sort based on memory, and generate an emotional reaction to our own thoughts.
Thought as an internal image is always matched with a feeling-emotion that turns it into an actual experience. Whatever idea we take in and imagine as an internal experience of reality we act to "personalize" by making (remaking) it about us somehow. All experience, created first internally then used as the means for looking through in order to see the same thing outwardly, is a basic form of self-expression. As universal ideas come "into us" and "through us" in order to find expression in the material world. We reshape them into a personalized variation through the basic process of how we enter into relationship with that idea, and modify it by how we apply it to our life by imagining it as a possible reality. Our imagination is the faculty of the mind through which we give form to vibration as a word that's either spoken internally as a thought, or received externally through actual speech. Words that form our language and how we communicate ideas, are first learned through external means and form the basis for all of our internal thoughts and how we shape our experience of reality.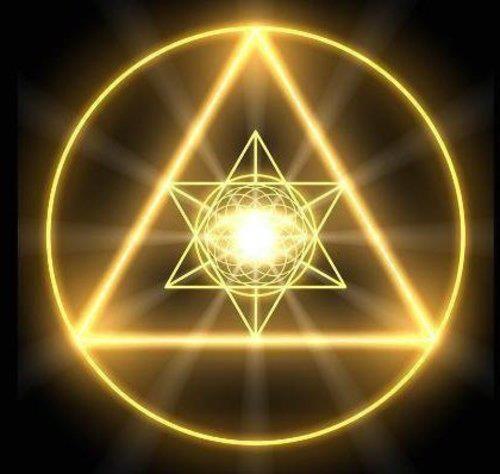 The Tetrad is formed as a reflection of the Triad on a higher plane. As an idea is formed in the imagination by shaping astral light into the symbolic material form of the idea, it's magnetized with our own life-force as sensation, and begins "vibrating" at the frequency indicated by the form. All vibration contains both a pattern and self-assembling mechanism that organizes matter into the metaphorical pattern of the frequency. Whatever we think about in a repetitive fashion with strong sensation and emotion, we're using our will to create. The "secret" behind all the Magical Arts (Science that include the spiritual realm) lies in the will, and the will is the imagination. We will something into being by concentrating on an idea with emotional intensity and by forming it into a sensory experience of reality. We "feel the idea as if it's real". This is what's commonly referred to in Spiritual Sciences as "shaping Astral Light" into thought-forms, which when concentrated enough; actually develop an electromagnetic energy field that's serves as the template for organizing that same pattern on multiple levels and scales simultaneously. We shape ideas into physical form as the means of being the channel through which ideas can come into the world as a personal creation of a universal or archetypal idea.
Our ordinary emotional thoughts constantly running through our mind at any given moment are the most basic use of our creative ability. We not only shape ideas as personal creations in our mind's eye, but we also tune ourselves to those ideas as a vibratory frequency. All vibration as consciousness forms patterns as a structuring mechanism inherent in energy itself. These patterns are formed by vibration as ideas, and are fluently transmitted or sent out (into the space around us) as a form of subliminal "request" or wish that says "give me more of this idea". We are always drawing to ourselves more of the same type of experiences as those we think about and run through our mind on a regular basis. By taking control of our ordinary thoughts and using our imagination in an intentional way to think about desirable experiences, we begin tuning ourselves to those ideas and become the attractive factor for connecting to them in others and in our environment.
Just as we can all "sense the energy" around us in our environment or the vibes someone is putting off as an emotional quality, we are always transmitting our emotional states and thoughts as mental impressions to everyone around us at the subliminal (subconscious) level. Our emotions are what connects us to everything else. Emotions always stimulate in the imagination equivalent thoughts that form the realities created out of those emotional states. Our emotional state is always acting to stimulate that same state in others who share the same type of emotions as we do. This stimulation, also known as resonance, draws people and elements together that share the same vibration and can easily work together through their interaction to create the same type of experience as the drama inherent in the emotion. Whatever emotion we're feeling at any given time is awakening that same feeling state in everything around us by "vibrating it". Only those who share the same emotions are attracted to us, and us to them. People who don't live out of the same emotional states aren't affected by us. There's no chemistry between us when we meet them. They don't stand out, and so go largely unnoticed by us.
Our body, connected to our environment through our heart, and programmed with mental impressions as thoughts (brain) that naturally accompany the emotions, tune us to the frequency of those emotional thoughts as a form of biological antenna, that draws into it only what matches it. While many think that we generate out thoughts, the fact of the matter is, we actually "receive" them from the space around as a form of memory. Not as actual, personal memories from our childhood, but as memories that match the memories as a general theme we formed from our childhood.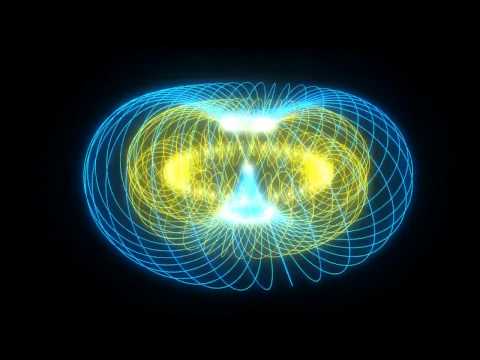 Vibration forms patterns as tendencies that shape our perception and how we interpret things in order to create an experience out of them that becomes a personal memory. The type of memories we form as children is based on our soul's vibration as our perceptual lens that's programmed by certain "themes". These thematic patterns are generic in nature, and lend themselves as the basic shaping mechanism for interpreting experience to give it meaning, that forms a story as the application of that theme to our current life circumstances and conditions. We build up memories as the expression of our vibratory frequency that first establish, then act to strengthen and intensify the theme, which forms the basis for all our stories, explanations, or descriptions about things that create a consistent and congruent reality. Thoughts that pop into our head out of no where, or that are formulated when anticipating or wondering about something, come from the universal mind of archetypes as a kind of library of thoughts, often referred to as the Akashic plane, and are not actually self-generated but rather tuned into, transmitted and received. This is the reason why we tend to always think about the same type of thoughts, and recreate similar scenarios over and over as imagined possibilities for experiences.
The way to take control of this creative ability that we all have, is to learn how to "manage our own thoughts", and use our imagination to form sensory realities out of ideas we "want" to experience. Likewise our emotional states can be intentionally created by how we use our mind and body. What we focus on, what we tell ourselves about what we focus on that makes it mean something, and what we're doing with our physiology, which is always a direct reflection of how we're feeling and what we're thinking about, are always in alignment (unified) to form our experience of reality. Change any one, and the other two changes automatically.
This principle of mind-over-matter is represented in the principle that naturally issues forth out of the Tetrad, called the Pentad, pentagon, or Pentacle, also known as the five-pointed star. Each point in the star, formed as a triangle of equal measure, aligned in a form of hierarchical structure, represents the "fifth element" as the Quintessence or Akashic principle of the higher mind's ability to control and direct the four elements to create a new reality that simultaneously reforms their physical composition as the equivalent to their imagined thoughts. This ability forms the basis for self-mastery which is necessary for Personal Transformation as Alchemy. Through deliberate control of our own mind, we can reformulate the properties of the natural elements of the Astral plane into new configurations that express in new ways, and thereby resolve karma as subconscious memory (repetitive tendencies) into new patterns that form new experiences of ourselves by way of self-created realities.