Self-Mastery: Learning how to not be Affected by Others
Posted On October 14, 2019 / Written by Dr. Linda Gadbois
Many of us spend our whole life a slave to the attitude, behaviors, and opinions of other people. We're in a constant form of reaction from one moment to the next, beings jerked around like a puppet on strings, often crushed by a rude comment. If someone is hateful or sarcastic in some way towards us, it can throw us into a tailspin that can last for days, weeks, or even months. Someone with a bad attitude that's also aggressive can outright terrify us, especially with all the mass shootings being staged and publicized around the world. Most people spend their entire life being shaped and determined by other people and the rules of society, usually without any direct awareness of how it's happening or the reason why. Many people have completely lost touch with their soul and their real power to create in their life, and don't even realize it.
One of the most basic forms of empowerment comes from a fundamental understanding of psychology and what it is that drives people's behaviors. By coming to understand what drives other people's behaviors, we can gain a better understanding of our own behavior in response to them. We're all only capable of "bringing out in others" more of what's "like us". Whatever qualities we embody and express outwardly act to stimulate and bring out those same qualities in others as a natural response to us. Energetically, we're always vibrating the same state of mind in everyone we interact with. We're always in the process of mentally and emotionally influencing others to become more like us by how we perceive them and treat them accordingly.
Anyone who has been beat down and criticized as a child, either grows up to beat others down with the same type of criticism and mental attitude, or they remain super sensitive to anyone who has an attitude of criticizing them. The act of criticizing produces an equal and complementary reaction. The effect produced is always an expression of what caused it. There are no exceptions to this rule. The confusion tends to come when we only look at one side of the equation, instead of recognizing that everything operates as a whole pattern. All patterns form as a "dynamic" that's holistic in nature and played out unconsciously through our basic perception, attitude, conditioned tendencies, and automatic behaviors.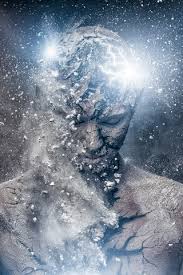 Most people when being criticized or dealing with a sarcastic or mean person, focus almost exclusively on the person they perceive as doing it "to them", rather than focusing on what's happening inside of them as their own reaction. All energy, which is what emotional expression is, exists in a fundamental state of polarity as complementary opposites that move in-sync with each other. Anger, for example, provokes either and equal or greater response of anger, which escalates and intensifies it, or it causes a fearful response that backs down and becomes submissive. Any emotional response, whether sympathetic or antipathetic, nurtures and sustains the anger/emotion because both people are cooperating with each other in co-creating a joint reality out of the "active force" of anger. Any "reaction", which comes in an immediate and automatic fashion that matches the energy being projected, is a basic form of control. Anytime we're reacting, we're being controlled by whatever it is we're reacting to. The easiest way there is to control someone is through their emotions and the sensationalized realities they create internally.
Every human being develops their own "mental paradigm" based on their formative conditioning. All of our initial conditioning takes place while we're in a primarily unconscious state, and acts to literally "program" our subconscious as the "model" of reality we form from it. All of our values, beliefs, preferences, and initial (developmental) memories are instilled in us as kids through our family dynamics. As we become adults our basic personality and way of perceiving others and the world around us has been firmly established and we simply continue to live out of the same perceptions, tendencies, and relationship dynamics that we were a part of as kids. We continue to view the world and others the same way we were taught. In psychology we say that "we become one of our parents, and we marry the other one". Whatever type of relationships was modeled for us as kids and that we played an active role in, becomes the same type of relationships we enter into and maintain romantically, socially, and professionally. We play out the same ideas over and over with different people and situations.
These dynamics become the themes that serve as a metaphor for our life. They usually involve ideas around our self-esteem (image of ourselves), such as not being good enough, not being worthy, not loved or wanted, being stupid, bad, ugly, and so on, which is why they ultimately serve as self-fulfilling prophecies that we wrap our identify around as adults. We "become" whatever we've been programmed psychologically to become by what we were told, heard being said about us, and how we were treated by those we cared about the most. These life themes become what we refer to psychologically as "core beliefs" that are like the nucleus of our mental model and spawn all of our other beliefs as being correlated to the same basic idea.
Dissecting Our Experience
In order to really grasp the significance of this idea, let's take a moment and examine how it is that we create our experiences. While we tend to think that others are capable of doing something "to us", when we examine the process closely, we can realize that we're actually the one doing it to ourselves. We are in fact the sole creator of all our "experiences". This idea is often confused as being our "reality" in the objective sense of what happens outside of us, when in fact how we experience what happens to us is an internal process that we perform and conduct "on" ourselves using our mind. Creating our experiences comes initially as an "unconscious process", which means we do it naturally without any "direct awareness" of the fact that we're actually the one doing it to ourselves. Due to the naturalness of the process, it usually completely eludes us. Yet in order to gain control over our own natural and unconscious processes, we have to form an understanding of them as a mental concept. So let's turn our full attention inward and become aware of how we form our reactions to others.
When someone says or does something that's offensive, hurtful, sarcastic, or mean, something that's designed to get a rise out of us and place us in their control, we experience it as an intense internal stimulus that comes as an "emotional charge". Once you experience the emotional stimulus, you instantly associate it to a memory where the same type of emotion and behavior was involved. Through association to a past event of the same kind, the same emotion and state are awakened and made active in you, bringing it out in you as a natural reaction. Your mind interprets "this" to mean the same thing as "that", and you react in the present with the same emotional behavior as the past. We then act out the same behaviors and dynamics, and begin telling ourselves the same type of story about what it means about them and us in relation to them.
The story we tell ourselves as our thoughts and internal dialogue follow the same theme as our memory of the past. Emotions are always associated to memories we formed while in the same emotional state. Emotions are what drive and produce all of our natural and automatic behaviors. We're most naturally and easily made to behave in certain ways through our emotions. Emotional memories give our subconscious the "pattern" it needs for producing automatic realities and behaviors that don't require any thought, appraisal or decisions.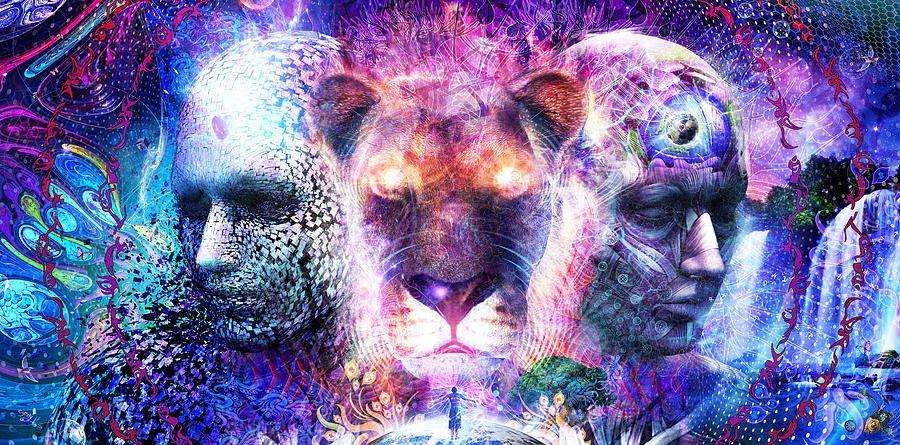 When we live out of our emotions we live out of the memories and conditioning of our past and continue to create more of the same type of experiences. We repeat the same patterns with the same type of people and relive the same type of experiences in new ways over and over. As we create our experiences, we simultaneously identify with them, and shape ourselves "through" our experiences. We once again replay the broken and worn out record that says we're not good enough, worthless, stupid, not wanted, loved, blah, blah, blah, and due to the fact that we produce an "experience of ourselves" out of the emotional charge, it becomes a self-fulfilling prophecy.
From a purely psychological perspective, we only "react" to and feel hurt or threatened by those who are conditioned to the same type of dynamics as we are, and therefore naturally play the role necessary for acting it out. Whenever we're triggered by someone's behavior towards us, it's actually providing us with a mirror to learn how to see things in ourselves that we're normally not fully aware of. It's showing us where we're still living out of the illusions and pain of the past that we never came to terms with, identified accurately, or put to rest. It's still alive and active within us because we haven't gained any real awareness around it that brought self-realization. Due to the fact that we still maintain a belief around it as being true, we continue to faithfully act it out over and over with the right people.
A person's attitude and behaviors stem from their mental paradigm and psychological complexes, and in reality, have nothing to do with us. When someone calls us stupid, it doesn't mean that we are in fact stupid, but shows us that they were made to feel stupid as a kid growing up, and are now compensating by trying to make others feel stupid in order to somehow elevate themselves above them. The lower they make someone else, the higher they become in comparison. They're unconscious beings who are used to verbally attacking others in the same way they were verbally abused. Their opinion, perception, attitude and conduct only serves to "reveal" who "they are" and says nothing meaningful about us . . . unless, of course, we let it.
When we take what others say and do personally by internalizing it, we actually believe what they're saying and accept it as being true about us, especially if we grew up being called the same names. The reason we "react emotionally" is because we're used to it and we've been treated that way in the past. When we react by being hurt or offended, we're actually agreeing with them and may secretly feel it's somehow true. That's what a reaction is. We know how to play a role in the reality they're creating, and so we cooperate by participating in making it real. For example, if you know you're not stupid or dumb, and someone calls you that, it has no effect on you in the most basic sense; outside of the fact that you may think they're being rude. Nothing gets stimulated internally and there are no memories of the same type that are necessary to produce and automatic and immediate reaction. Anytime we react to being called a name it's because deep down inside we think it may be true.

Self-Observation and Realization
In order to understand this psychological process, simply observe your own reactions from a neutral and unbiased standpoint. Start by finding a place and time where you can have privacy, and sit calmly and fully relax. Then recall an event where you felt hurt or upset by something someone said or did to you, and reflect on it in slow motion. Slow it down and review it step by step. Recall what was said or done, how it was said or done, what attitude, emotions, and behaviors were involved, and what it was regarding. Then turn all of your attention inward and focus exclusively on your own internal process.
Recall the emotional charge as it entered your body, and notice where in your body it lodged and stimulated you. Notice the nature of the stimulus by describing it in sensory terms. Was it sharp and stabbing, did it give you a sinking feeling, or did it cause you to feel afraid or scared? Notice what emotion was activated in you, and while refraining from going into a reaction again or telling yourself a story about it that justifies your right to react the way you did, just notice and witness what you're thought process was and what it seemed to be about.
Allow yourself to notice what it brought up for you. What memory of the past started playing out in the background of your mind. What is it that you begin telling yourself about what it "means"? Then allow a natural chain-of-association to form as any other related or similar memories or scenario's that it acted to prompt. Notice and become aware of anything that arises in relation to this event. Resist the tendency to repress it in any way, explain it away, or justify your right to be hurt or upset, and just observe your own internal process from a neutral and unbiased perspective. Then allow yourself to realize that you're actually the one "creating" the state of being hurt or upset. No one is thinking your thoughts or feeling your feelings for you. You're actually the one "doing it" to yourself by how you're using your mind and body. It may feel as if you can't help it (which is what unconscious means), but just notice and watch what's going on inside of you.
Once you gain true self-awareness around what's happening and why, and you bring what's happening unconsciously into conscious awareness, this awareness alone neutralizes its effect. At the same time, you can become aware of what it is in you or about you that you need to heal and transform. All true healing is psychological in nature, and comes only by shedding light on the hidden aspects of your own psyche. We naturally act to heal ourselves by becoming aware of the patterns as memories we incurred as children that are continuing to act out in our life by forming all of our natural perceptions and reactive behaviors. Through awareness of the fact that we're the one creating the reality of our memories, we dissolve them, and they no longer play out in an automatic fashion. We can be around the same person doing the same thing, and it no longer bothers us. We perceive it in a matter of fact way and no longer engage with them in co-creating that reality for ourselves.
As a general practice, if you do this process of self-reflection anytime you're being triggered into a reaction of some kind, it'll help you to become self-aware and resume conscious control of yourself and what it is you're acting to create. You can begin healing yourself and taking back your power to create in a more aware and responsible manner. As you begin neutralizing your emotional reactions to others and the events of your life, you take back control of your own life. As you start remaining calm and clear headed in relation to others, you can begin developing skill in using your mind and imagination in a more deliberate and purposeful way. As you begin creating from a conscious and self-aware state, you take over the process of facilitating your own growth and development. You take back and begin utilizing your soul's ability to create yourself from a fully awake and aware state and in whatever way you want and decide to.
Transpersonal Psychologist, Mind-Body Health Consultant, and Spiritual Teacher