Religion and the Sacred Sciences – Dogma, Individuality, and Intuitive Creativity
Posted On October 27, 2017 / Written by Dr. Linda Gadbois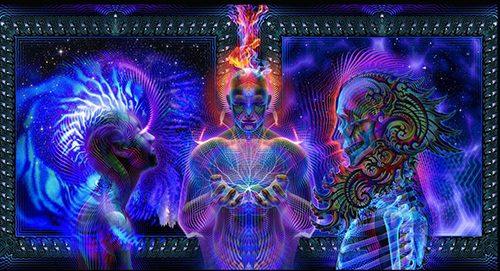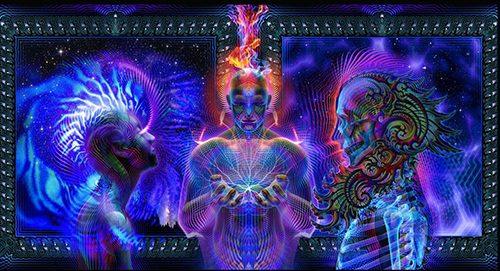 Probably the biggest difference between the terms "religion" (as its come to be known) and "spirituality", is one of a group experience as opposed to allegories and analogies that have to be intuitively interpreted in order to see the laws that are operating within the stories that attempt to illustrate them. Much religious doctrine is deciphered for the common person, who simply has to accept and adopt someone else's  ideas as their own, and consider them an "accurate interpretation" that they choose to call right and accept as being true. When an interpretation is made for us and given to us in place of knowledge derived from actual experience, it requires us to "believe" in it and have faith. It doesn't require us to "think for ourselves" or form our own interpretations, which would require an in-depth breath of knowledge of many branches of science, philosophy, and the arts, acquired only through a dedicated life of study and inquiry. It would require the devoted meditative practice of acquiring knowledge through direct experience, which integrates it, and the ability to bring it into practice in our daily life.
In the spiritual realm, creativity is of the essence, and all true knowledge exists as Laws, Principles, and Archetypes, all of which are universal in nature as "creative processes" or the natural forces and means through which things come into existence through conception of the individual mind, where they're developed into a unique variation as a possible reality. All Archetypes and creative forces are universal in nature, providing a dynamic template as a form of ideal or prototype for creating at the individual level as a personification. All personal creations come as the result of a unique interpretation of what originates as a Universal theme that's naturally ingrained in the human psyche.
We have been led to believe that we're not capable or qualified to make accurate interpretations because we lack the knowledge necessary to do so, which of course is only partially true, because we're not given the education that it requires through our conventional conditioning and have to seek it out on our own through a desire for it, and it's only through our own interpretation that we conform to our mental paradigm, making it applicable to create at the practical level. Only what has been integrated into our mental paradigm through a fundamental and intuitive understanding of it can be utilized to create in the sense that it changes our very perception of reality and how we choose to conduct ourselves as a result.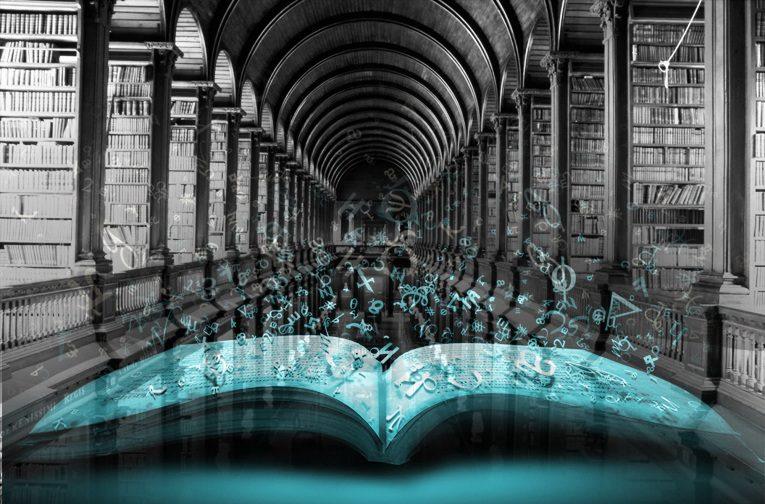 There's no absolute truth as an interpretation or way of perceiving something, but only in regards to the laws involved. Spiritual knowledge is written in symbolic metaphor, analogy, and allegory because it's the universal language that's ingrained in our very DNA as a form of subconscious code, and it's always in an evolutionary and creative flow as adaptation and modification that produces a unique version of a common idea. When we interpret things for ourselves, we adapt and modify the basic idea according to our age and maturity, stage of growth, level of education, culture, beliefs, values, preferences, memory of past experiences, and based on how and in what way we're going to relate and apply the knowledge in our everyday life to create by way of it. All ideas when translated by the individual to form a unique and personal version are "ideal for that individual". There's really no such thing as somebody else knowing and giving us our truth without any effort on our part. All truth, like all knowledge is only known through the experience of it. All theory simply provides the basis for practice as experimentation designed to create an experience of it.
The story of Moses, for example, and how he attained what became known as the 10 commandments (of Christian faith), originated as the 10 primary Universal Laws that were given to him by God as a direct experience. These Laws, were not rules meant to be handed down in a mindless way, only requiring acceptance and abeyance, but were a dynamic mathematical and philosophical system that laid out the creative process of the mind and soul for evolving itself through various stages of self-creation as the dissension of spirit into matter and the resolution of matter back into spirit as experience that formed an eternal memory. The first time he came down, he had 10 Laws written on sapphire tablets (symbolic code in itself), and when he saw the people partying, engraving idols as a means of worship, eating slain animals and fornicating, realizing the people were to ignorant and unintelligent to be able to comprehend them, he became enraged, and broke the tablets while ascending back up to the mountain top (symbolic of higher knowledge), where he converted them into rules and commandments that were written on ordinary stone. He delivered them instead as a form of dogma that "told the people what to do", instead of requiring them the impossible task of thinking for themselves and being able to intuitively discern the laws in a way that would allow they to create in their life by using them. This story illustrates the mindset of what became organized religion that acted to interpret Laws and "give people" that interpretation as their own. In this way, the masses are trained as a unified whole or group mind, just like animals that are unconscious and instinctual in nature exist in a "herd mentality".
The human soul sojourns through life as the means of self-creating and evolving itself through its own creations. We all have full, 100% responsibility for our own creation. Nobody else is responsible for us, and we can't blame inaccurate perceptions and actions on other people. The term "sin" means to "miss the mark", or think, perceive, and act out of an error. As humans, we have both a higher divine, and lower animal nature. Our lower nature is equivalent to the animal kingdom which lacks the creative ability to think, decide, and willfully act in an individual fashion. It lives out of a group mind as a herd mentality, and fails to think for itself, and instead passively accepts the will and thoughts of others as its own, and lives out of other people's ideas which it perceives to be more correct than its own. Just accepting the thoughts and ideas of others in a passive manner, and using them as your own to create and align yourself with, also fails to provide the means for developing the higher faculty of intuition, which is necessary in order to form interpretations as clarity of thought.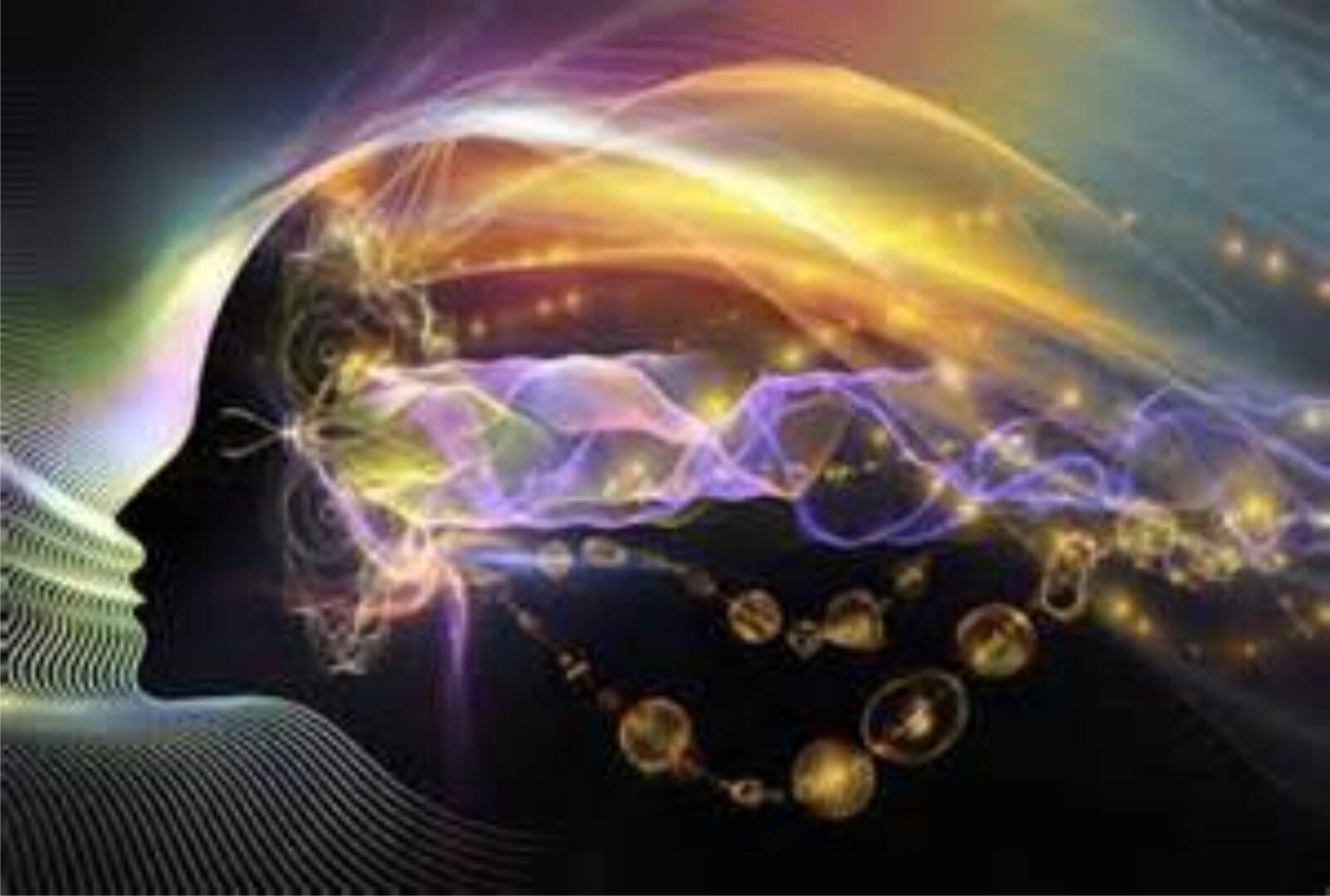 Intuition comes as a form of allowing an idea in its symbolic universal form into the mind's eye, while sensing and perceiving its spiritual, invisible nature as the laws and forces at work that merely act to organize the outer appearance as symbolic correspondences that change every time its applied or used to create. The outer appearance or material concept does not represent truth, it merely acts as the empty and passive shell for spirit as law to operate and express through. The inner qualities apparent and outwardly expressing in any idea or entity, simply act to show us it's true nature in terms of the "mode of consciousness" it actively engages in and uses to express.
Conventional religion as we know it today doesn't teach law as a higher form of knowledge that require individual interpretation, but forms instead a standard interpretation that the individual merely has to accept and believe in as being "the truth". It's based on God as a human figure that resides over mankind with the same emotional (lower) nature, only requiring our obedience and worship. It teaches that we don't have a "direct connection" to God, and have to go through the clergy of the church instead, who advise, guide, and tell us what to do. Its designed and set-up to rule over mankind through a set of golden rules and dogma as the interpretation of those rules that appeal to and train people to be fully in and of their lower, animal-like unconscious nature of ignorance that's incapable of making up their own mind or thinking for themselves. It promises salvation through blind acceptance of superior men having authority over us, and lays the foundation for the premise of slavery.
Spiritual Sciences, often called Secret or Scared Sciences, teaches spiritual knowledge as or of God as being consciousness Itself in all its natural forms, and the laws an archetypal principles that govern and act to produce the entire material and subtle realms. It teaches the Principles that can only be known by intuitively imagining them as an "inner experience" necessary to comprehend them in material form and provide the basis for practicing them. Knowledge as Laws and Principles are written in the universal language of symbolic imagery and dynamic systems that require individual interpretation in order to be understood and thereby applied as a practice of some form. It honors and works by way of every interpretation, just like every individual, being a unique (evolving) variable (personal creation) of the same universal (archetypal) idea. It doesn't imply a general lack of intelligence in terms of corralling the mass population into the same school of thought by telling them what to think and training them to a concept, but rather requires an extensive level of knowledge and intelligence in order to intuitively form your own interpretation of it.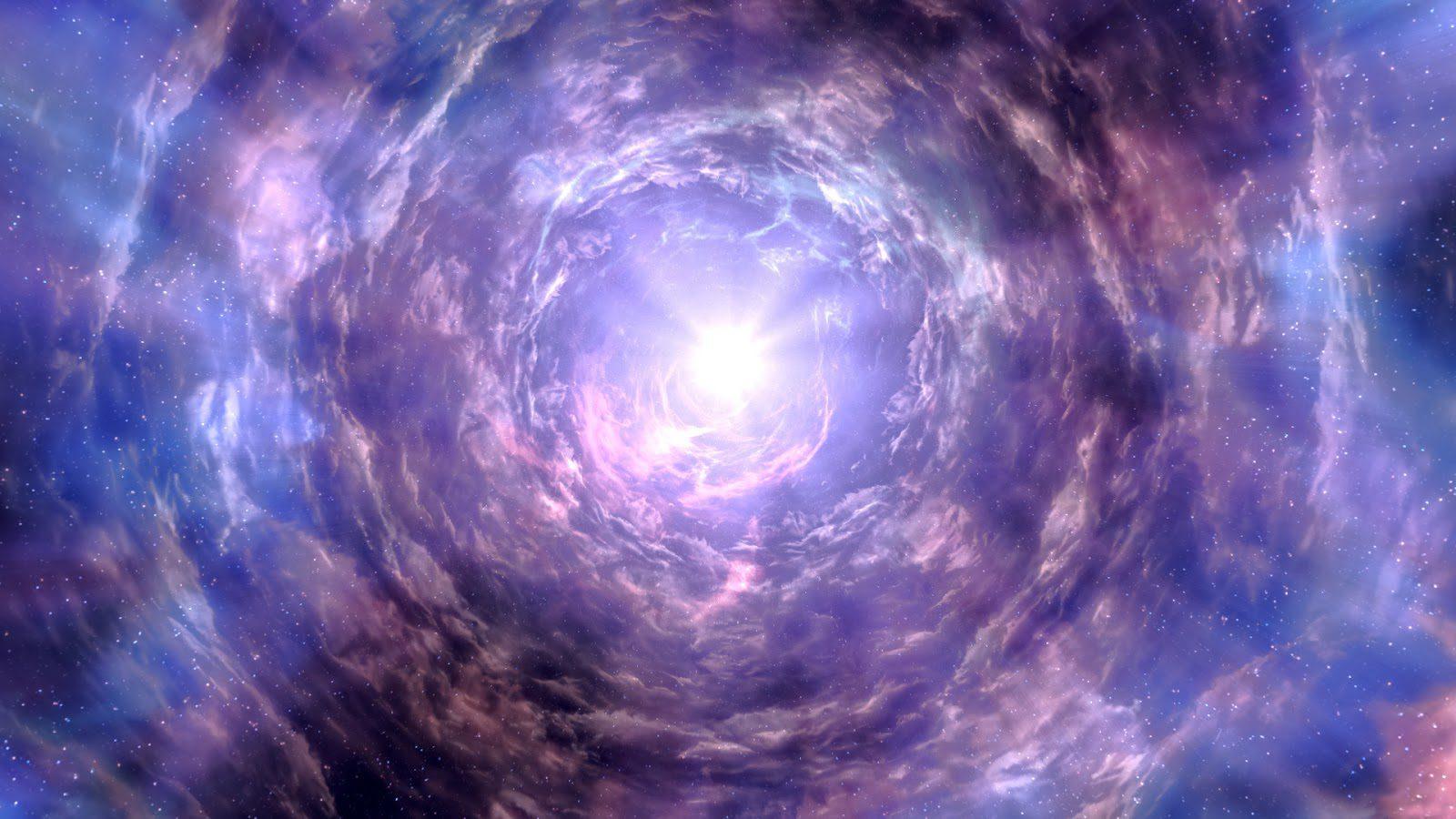 The higher spiritual realms exist in polarity as the complementary opposite of the lower, material realm, which is created and maintained by it as the laws that govern it, and where the subconscious, animal, instinctual group mind prevails and is dominant on the material plane, while individuality, uniqueness, and deliberate forms of self-creation through active use of will is dominant on the higher, spiritual planes. We only step into and embody our divine nature when we form a love and deep sense of connection with the spiritual realm over the material realm, and we use the higher capacities of our mind to think, evaluate, reason, decide, and act, and create ourselves as unique individuals, apart from and complementary to (of the same nature) other unique individuals.
When lower intelligence pursues spiritual knowledge, it does so through a system that has been laid out for it by another that it merely adopts as its own. It attracts to the spiritual ideal while still employing the animal, inability to think for itself, mindset and level of consciousness. They don't seek true knowledge by studying laws and philosophy, but rather grab onto someone else's idea as an interpretation and claim it as their own. They bring a sense of ignorance into the intellectual realms and argue that their interpretation, which is really someone else's, is the correct one, and create an idea of themselves as being enlightened and superior somehow. They fail almost entirely to realize and appreciate the value of diversity in terms of perception and unique ways of looking at the same idea. They're not willing to devote themselves to a diligent life time study and pursuit of higher knowledge required to actually think for themselves and form their own unique ideas about things, which is what's required in order to attain it. They create a false image of themselves, much like a sorcerer imitating a Magician, as a spiritual authority and arrogantly prance around preaching by correcting other people while proclaiming to possess true knowledge, without seeming to realize that just this attitude alone demonstrates an incorrect perception as the foundation required to apprehend higher truth.
All symbolic imagery represents laws and principles as a dynamic composite of corresponding and interrelated qualities and characteristics of the same "nature", type or kind. All allegory as stories of the same kind are representations of laws being applied in the practical sense as a life experience, which creates in a unique fashion as a theme formed into a variable as a dynamic series of relationships being acted out or created by a certain "character" or group of complementary characters. The only value, meaning, or significance of a story is to identify the "morale of the story" as the principles operating in it. All metaphor, likewise, is merely representing laws as archetypes or scenarios that represent and are active expression of laws and principles.
A variety of spiritual systems have be set-up that are symbolic and analogous in nature, all of which form a direct correspondences with each other, and provide us with the means for learning how to interpret symbolic imagery and archetypes. Some of the major ones, all of which correspond to each other and provide the "keys" for decoding the same primary set of laws, are the Qabalah (Tree of Life), Tarot (Book of Hermes), Astrology (Archetypes of the zodiac), Mythology (gods of human nature), subtle energy system of the body (microcosm), musical scale and theory, color and the vibratory spectrum of light, Angels and Demons (natural forces), all of which represent qualities of consciousness as states and natural ways of being as behaviors and operations inherent in them, architecture, sacred geometry, Hebrew alphabet, Numbers and mathematical equations, and so on. All of these systems are interrelated and correspond with each other and can be used in correlation to interpret the symbolic meaning of each other.
For example, the Tarot, based on 22 fundamental Universal Laws of descending and ascending, provides the "key" for decoding and interpreting the Qabalah. The Tarot lays out the same fundamental laws and principles as archetypes that represent states that perform certain "modes of consciousness" as an operation that's a part of a greater creative process conveyed symbolically through a composite image of corresponding ideas, behaviors, colors, letters, numbers, sounds, elements, geometric shapes, planetary influences, and so on, that provide the means for factually, intuitively, and scientifically interpreting the symbolic imagery. Sacred Geometry is a philosophical mathematical system that represents the primary laws as form, function, and order that are the essential, life-forming laws inherent in all of nature. These all form a larger scientific system that's of a universal nature and keeps the subtle and gross realms in a unified and holistic state.
In Spiritual Sciences each individual forms their own interpretation of ideas as the means of using a universal idea to form a personal idea of the same nature as a unique variation that still holds true to the basic idea as a theme of sorts. The interpretation produced by the individual, is ideal for that individual based on their current level of understanding, which is necessary in order to apply it in a beneficial manner. All knowledge is of Laws and Principles that can be perceived intuitively because they're the invisible component that acts to organize the form, giving it its attributes, qualities, and characteristics, which determines how it behaves and what creative processes it naturally serves as a part of. Intuition is systematically developed through the knowledge and exercises involved in learning how to perceive and interpret invisible and unknown aspects through the relationship they form with the visible, known aspects. It develops the ability to readily perceive the spiritual aspect as the inner nature of things. It teaches you how to think, reason, evaluate, make clear decisions, and willfully act by applying the knowledge learned to your life, creating an experience of it, which is what allows you to attain it through the integration of it, modifying and updating your own mental paradigm to include it. It creates by way of obtaining knowledge of laws that become actual memory. The soul, as the spiritual, eternal aspect is comprised of memory, and only what is applied and practiced as experience becomes a part of our nature and is carried forward.
Our vibration as a quality and level of consciousness only changes based on the integration of knowledge as experience, which serves to form a dynamic system of memory. It's only through daily devoted practice that we raise our vibratory frequency. Theory that's not applied doesn't alter us or our minds ability to perceive and comprehend higher forms of knowledge. It's only by becoming one with divine knowledge as the nature of the spiritual realm that we increase our ability to resonate and be drawn up into higher dimensions. Whatever we equate ourselves with, we become like. Through experience, we associate ourselves with our experiences, relate to and identify with them, and "become" by way of our associations. We are always the sole creator of our own experiences. By acquiring spiritual knowledge in theory, and bringing it into practice by way of theory, we create our experiences, and absorb the knowledge as wisdom, becoming it in habit and memory, and we acquire the secret of ascension.
Metaphysician, Integrative Mind-Body Health Consultant, and Spiritual Mentor