Becoming more Conscious: Learning how to Listen to your Body
Posted On October 13, 2015 / Written by Dr. Linda Gadbois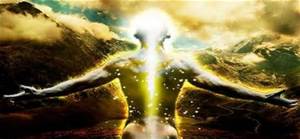 As a society, we've been trained to dwell in a vast sea of distracted thoughts and engage in a random, scattered and often in-congruent form of thinking as a part of our daily communications with others. We live the greater part of our life without ever being truly present within ourselves and our immediate outer reality. We look to other people's opinions and experiences with things and adopt them as our own, often with complete trust that lacks the only form of validation there actually is, knowledge that comes to us through self-realization. The only way we can truly know if something is "true" is through the experience of it.
Our body is always in the process of communicating with us. It's always responding to the energy around us and how it feels, to what we just ate and the manner in which we ate it, and to what we're dwelling in as the thoughts that prevent us from being self-aware, and keep us instead always residing in the detached space just outside of our body, and remain, for the most part, completely unaware of how we're feeling. Yet our body is always in the process of interacting with the world around us in numerous ways, and is always providing us with immediate feedback, all we have to do is learn to calm our mind, focus our attention inward, and become aware of how we feel at any given moment.
While our body is most responsive to our own thoughts and imaginings, which actually act as a natural form of self-programming, it's also giving us a constant form of feedback on the energy that exists in places, being radiated by people around us, about the emotional state and underlying agenda's of those we're interacting with, the quality of the air we're breathing, and the food we just ate. Our body, which is also our subconscious mind, is a lot like a bio-electric antenna that's always in the process of broadcasting, receiving, and processing information that exists all around us that we're always interacting and exchanging energy with at the subtle level that lies just beneath our normal awareness.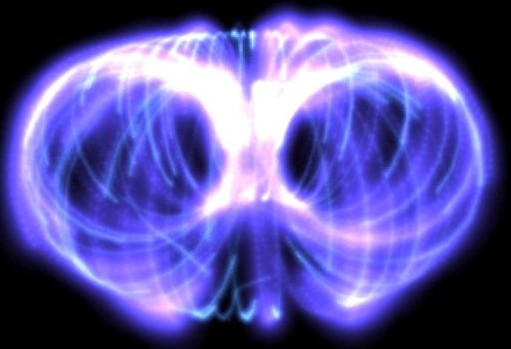 The mind is the electromagnetic field that surrounds, envelops, and permeates your body, shaped like a large revolving sphere of energy that pulsates in a rhythmic flow much like breathing. It unfolds and extends out into your immediate environment and forms resonance (magnetizes) with whatever is of the same vibratory frequency (within an acceptable range) or inner nature as we are, magnetizing and attaching it, then enfolding and sending the information back into our core where it's "sensed", and the complementary aspects of the information being received that can be readily conformed to our existing model are synthesized into the overall system, altering it slightly (or sometimes drastically), shifting our frequency as an adjustment, which becomes a new emanation of the slightly altered frequency and any obsolete information is then discharged or pulsated outwards, using some to magnetize new information while discharging others, releasing it to be recycled. This constant flow and exchange is how the inner atmosphere of the body is always being adjusted to match the outer atmosphere as the most basic function of evolution.
This same process of digestion and metabolism that the physical world is always undergoing, also governs the energetic realm of the mind that's largely thought driven. Just as the molecules of the air we breathe becomes the molecules we use to build our body at the cellular level, which is in a constant state of regeneration, the energy as consciousness that exists all around us, is being magnetically digested and assimilated to regenerate our energetic matrix as our mental paradigm. This usually happens without our awareness because it's subtle and gradual in nature and comes more as "feelings" that have an emotional quality to them, and when taken on, stimulate those same emotions in us, creating the ideal conditions for their complementary thought-forms. Sometimes this is so subtle that we don't readily recognize it, and at other times it's quite pronounced and produces an emotional reaction that can be quite volatile.
The other reason it can seem so subtle that it goes unrecognized is because many people are consumed with the thoughts running through their mind that have nothing to do with what's actually going on around them, and the imagined scenarios as story lines they're always dwelling in that render them virtually unconscious to the present. While many bodily changes may be taking place in response to the energy around them, they're so caught up in the body sensations taking place in response to their own thoughts, and so they fail to recognize them. Because of this tendency to be constantly distracted with thoughts that don't pertain to the present, much of the information our body is sending us goes ignored, until of course a state of emergency is reached and the body begins communicating in a different language, the language of physical pain, designed to get us to stop ignoring it and pay attention because a crisis is developing that could result in a life threatening event.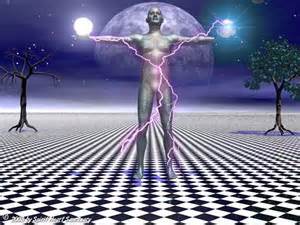 The primary difference between the two complementary aspects of the mind, is that the subconscious-body mind, doesn't perceive "time". It's not distracted with imagined realities that aren't actually real. The subconscious is always present, always aware of what's actually going on in its immediate environment, and making adjustments accordingly. It doesn't create imagined realities of the past or the future that it lives out of in place of the actual present reality. The subconscious is always present, experiential in nature, and emotionally connected to everything around it. It's interacting with the "actual reality", and is what produces automatic behaviors, that we do all the time without thinking about them.
The conscious mind is the verbal, language oriented, thought driven aspect of the mind that's always distracted with its own thoughts about things that hardly ever have to do with the present moment. It's the "living in your head" thing that most people do that exists "in time" (past and future), and is living an illusion in place of actual experience produced by being present. These thoughts and imaginings, usually as replaying memory, or projecting memory into the future creating a similar scenario as a prediction that forms an expectation of what's to come, also act to provide the subconscious mind with a form of substitute reality that it perceives much like an actual reality, that programs it by providing it with a form of memory as actual information about the environment that modifies it in preparation for that reality. We are literally always in the process of programming ourselves through our imagined thoughts.
The imagined states we live out of as obsessive thoughts act to keep us prepared for that reality as an expectation that becomes our perceptual filter. The mind, which extends quite some distance from the body, is always gathering information from the environment and sending it back to the body, so the body can "prepare" for what's coming. It adjusts to the perceived environment that it exists and needs to survive within. By closing down our obsessive thoughts that aren't of the reality in the present, and turning our attention inward to our body, becoming aware of all the sensations and how we're feeling, we can use our body as a means of measuring and interpreting everything around us in terms of how it makes us feel. We can sense whether we feel relaxed and calm, being stimulated with a distinct emotional sensation, or stirred with an inner turmoil, or have a sick and queezy feeling as an adverse reaction to something. While our body doesn't communicate with us in words as verbal language, it does operate according to the law of analogies and correspondences, and if we concentrate on a feeling sensation in our body while in a passive mind-set, a natural mental impression will form as a reality associated to the feeling, which is a form of metaphor for understanding the nature of what's causing the sensation. Our inner feelings are always interacting with the "inner nature" of everything else, and so reveal to us their "true" nature as their energetic constitution, regardless of what their outer appearance is like.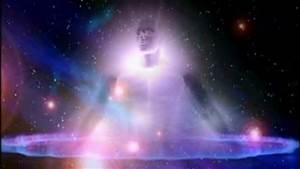 When we become present in our life, form an awareness of our body and how we feel, we can use our body as a gauge or a form of navigation system. We can begin to realize what produces a "good effect" and what produces a "bad effect", and what that's telling us. We can realize the quality of consciousness present in different environments, in other people, in our relationships, in the air we breathe, in the food we eat and the water we drink. Our body is always giving us feedback about how things feel. All we have to do is become present in our body, form a relationship with it, sense and feel what's happening within us, and use that information as a guide for what to do and what not to do. Our body let's us know what to increase and have more of, and what to decrease or eliminate all together. It serves as a guide for what relationships to maintain, and which ones to let go. For what types of food to eat, and how to make health promoting, energizing dietary changes that will leave us feeling good.
Many of what we call illness and disease are actually direct feedback from our body about the lifestyle we're living, in an attempt to provide us with what we need to make the changes necessary to restore our body to health, and a positive, high energy, feel-good state. For example, lactose intolerance is not something you should take a pill for so you can keep on drinking milk and eating cheese, it's your body's way of telling you it can't digest it, and quit consuming it. Heart disease and hypertension is a condition caused by how you're living, not only in dietary terms, but also your stress level and habitual emotional state that frames reality in a way that causes you to react negatively to your own thoughts about things. It's your body's way of saying you're emotional thoughts and reactive behavior are destructive and will ultimately end up killing you if you don't change it. Diabetes is calling your attention to the nature of your diet, and the state of your body in terms of being overweight, or not exercising. You're maintaining a lifestyle and mental state that's detrimental to your health. Again, it's not warranting medication of some kind so you can keep on doing what you're doing that's killing yourself, it's your body's way of talking to you, providing you with evidence and feedback as direct and immediate affects, that also provide you with the information you need on how and what to change.
By becoming present in our body, and in our life in general, and removing our attention from unproductive emotional thoughts, and instead directing our attention to what's going on within us and around us, we can realize what our body is prompting us to do by how we feel. When you choose a meal, choose one that you know is nutritious and will create a healthy happy body. As you eat it, think only about how healthy it is, and how you're eating healthy because you love your body. After you're done eating, sit quietly for a few minutes, and notice how your body feels in response to what you just gave it. Learn how to dialogue with your body through thoughts that form a strong feeling in your body. The "feeling" produced by your thoughts "is" the communication with your body, it's an effect in the body as the equivalent of your thoughts. It's not enough to go through the motions of saying it, you've got to mean it! You have to create the emotional expression of what you're saying to yourself. Thought without feeling has no power to create.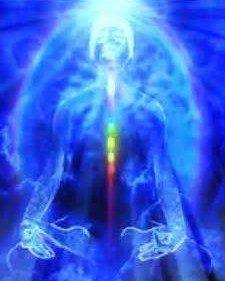 Likewise, when you go places, engage in activities, or are around certain people, calm your mind, become present and neutral, and notice how you're feeling and what you're sensing. Be present with the energy and see what emotional quality it has, and what mental impressions it naturally forms. Don't force the interpretation or allow your normal judgmental mind to kick in and start running stuff, simply allow yourself to notice it, without needing to change it. Remain unattached to what you're sensing. Don't try and explain it or make it mean something, just sense it as it actually is. Then, see it for what it actually is, your body giving you immediate feedback as to the consciousness and energy of the person, people, or activity you're engaged in. Use that neutral and unbiased information as factual and true to guide your decisions and how you interact. Don't let your emotional mind come back in and start running your habitual mental script in the new situation, recreating it to mean the same thing.
By learning to relax, control our anxious thoughts always competing for our attention, and directing our attention instead into the present moment, and experiencing things by way of our body and the actual energy and consciousness that's present with us, we can gain a whole new sense of ourselves and our relationship with life. We can become truly creative in the moment by directing our actions with full awareness and by interacting with what's actually present with us. We can learn to see people and things as they actually are rather than as we reshape them to be like us through our biased judgments and habitual way of thinking and perceiving that creates illusions in place of reality.
When we walk into any situation with preconceived notions, and our perceptual lens rigidly formed by our judgments, that for the most part rob us of our ability to see others and reality as it actually is, apart from us, and unique unto itself, we simultaneously rob ourselves of the possibility for brand new experiences. By developing the ability to be present in our body and with the people and things around us, we can begin experiencing life and others in a whole new way. We can acquire the information and feedback we need to begin living our life in a much more conscious and aware fashion, and begin creating in a deliberate and precise manner as a result. We can learn how to live in our heart rather than in our head.
Simply begin observing your own mind, your own tendencies, and notice what you tend to think about in an automatic and habitual fashion, and what stories run through your mind that glaze over the present with memories of the past and keep you in a hopelessly distracted state, and recognize what it is that keeps you from being present . . . . and through this self-awareness, start practicing directing your mind to remain focused in the present and forming an awareness of how you're feeling in relationship to your environment. Learn how to remain aware of your body and tuned into what you're sensing through your body and what information your body's always in the process of giving you. Tune out of the imagined reality and tune into the real reality. All opportunities only exist in the present moment. Tomorrow is being created today. You're only ability to act, is in this moment.
About the author:
Dr. Linda is a Spiritual Scientist and scholar of Hermetic Sciences and Ancient Wisdom traditions. She's a professional educator and trainer for all areas of personal transformation, self-creation, mind development, and soul/spiritual evolution. She practices Integrative Medicine with a special emphasis on Psychology and Creative therapies. She conducts ongoing classes, Playshops, and Adventure Seminars, and is available for private or group training, mentoring, and speaking engagements.
To inquire, click here