Professionalism: Adequacy verses Excellence – It's all a Matter of Attitude!
Posted On January 3, 2015 / Written by Dr. Linda Gadbois
What kind of an attitude do you take in regards to your own development and performance? Do you strive only to meet the requirements that are necessary in your life or profession? Or do you strive to be the very best at what you do? Do you set high standards for yourself, and then push yourself to meet those standards consistently by developing yourself according to them? Do you have an attitude of simply finding a skill that you feel you can easily do that'll allow you to get a job? Then simply make do? Or do you feel a calling in your life towards a certain idea that you feel a natural passion about? A kind of inner drive that compels you towards an idea or activity that you "see yourself" doing while feeling like you're in your "element". It's a role or process that you move into, embody, and become one with it as your life's purpose.
Every one of us is born into this life with a soul-code that's imbued with natural talents, gifts, special abilities, interests, tendencies, and a predisposition for creating our life by living a certain type of story. This internal nature acts as a guidance system that's designed to lead us consistently in a certain direction through a connection with certain ideas that we feel an affinity towards. Yet, only some of us end up pursuing a life that's an expression of "who" we really are, and end up for one reason or another, putting our dreams and interests aside to pursue instead a life that's deemed more practical, or that will provide us with the security we need, or simply what we feel we can get in terms of what we qualify for. Many pursue the dream someone else has for them, instead of their own. Many have a life purpose that doesn't really pertain to a profession, and don't really place much significance on their work until they realize that it consumes what can be the greater part of their life, and indirectly affects every area of their personal life.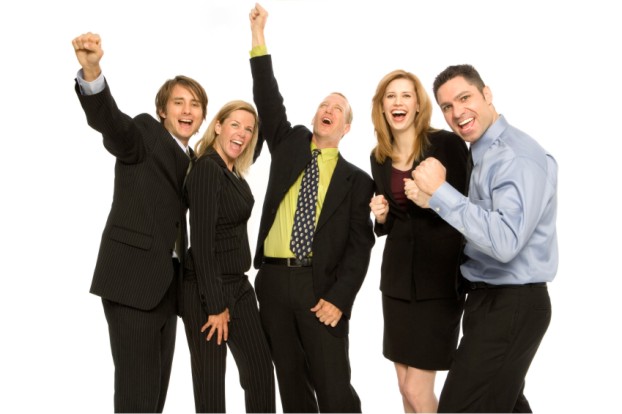 Excellence
Excellence is more of an attitude as a practice that you have for yourself, regardless of what you do. It's an attitude that says, whatever I do, even the smallest things, I will do to the best of my ability. It's a realization that it's not so much "what" we do in life that matters, but "how" we do it. The same act undertaken with different attitudes produces very different results. It's not what "happens to us" or what situation we find ourselves in that matters, but what we allow to "come through us" in response to it. We develop our character, not so much by the roles we play, but by who we become by way of those roles. The roles are simply a part of a larger pattern that provides us with an avenue for expression. When we take an attitude of being present in our life, giving our full attention to what's happening, and interacting in a thoughtful and deliberate manner, we cultivate in us those qualities and tendencies. In this way, we cultivate an attitude of pursuing excellence in all areas of our life as a demonstration of "whom" and "how" we are
Life simply sets the stage and as the conditions and circumstances necessary to develop our character by way of them. The situations themselves are not what matters because they're temporary evolving into continuous variations based on how we interact and influence them. If we only give our best under certain circumstances, while only doing what's necessary under others, we create an imbalance, and fail to recognize that all situations simply provide one way, one means of expression that requires us to develop aspects of ourselves that are required to meet it. When we take an attitude of just doing what we need to get by, then we become that "type" of person, and don't see it for the potential it offered, and what part of us would be required to rise to it, and do the best we can by way of it
Excellence is an attitude that we live our life by and bring to whatever we're doing. It's not a gift or talent that requires no effort on our part that we do naturally. It's a drive as a kind of compelling force that lives within us as a kind of pride or moral standard that we hold ourselves to as a way of intentionally developing ourselves by way of those standards. It's a quality of attention we employ and a creative discipline that guides our actions. It's the ability to merge into whatever we're doing through concentration, becoming one with it, and expressing through it "as it". In this expression as our experience, we have a sense of ourselves, we identify with our experience, and it shapes "who" we are in relationship to it. Excellence is not an act; it's a state-of-mind.
Dr. Linda Gadbois
Professional Development Consultant