Emotions are Drugs – "The Chemistry of Experience"
Posted On June 10, 2015 / Written by Dr. Linda Gadbois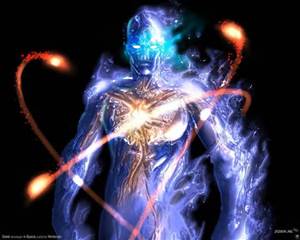 We have to always keep in mind that the body is one of the most sophisticated chemistry labs known. This is largely due to the fact that as humans, we experience complex emotions that are not only due to instinctual responses to our environment, but are also largely self-induced through our thinking and how we perceive things to give them meaning.

Because chemicals alter the state of the organism, which greatly influences our thinking, we form habitual thinking patterns that are naturally associated with our emotions. Because of this, we not only become addicted to certain emotions, but then attached the same type of thoughts as a way of interpreting and forming fundamental perceptions that become habitual also. Our dominant emotional state forms our basic attitude. Our attitude shapes our approach. Our approach determines the perspective we take and from what position we look at things. Our predisposition shapes the type of experiences we have into a consistent theme that forms a predominant meaning . . . that says 'this is the way life is".

What shapes the experiences we have is not the emotion itself, but the type of thoughts we attach to it that creates a concept of a possible reality that gives it meaning. The meaning becomes the moral of the story that spontaneously emerges as a natural expression. The meaning shapes and produces the experience that expresses it through a story that we first tell ourselves, then we literally call forth by telling others. We first run it through our imagination, composing it as a potential reality which serves to program the subconscious with a live experience, which it then automatically produces as a form of correspondence (like begets like). The experience may not be exactly as we had imagined it, but it will ultimately result in the same idea that will induce the same emotional state.

The reason that we can say that everything that has ever been "created or invented" began in the imagination, is because the imagination is where common elements of an inspired idea are brought together and composed in such a way that they form a believable experience. It is how we first structure then preview potential realities. Once we form a belief around an emotional concept, we have a blueprint, or kind of template for producing it. We create experiences of it, that serves to express it. We move it from the inside as our personal creation, to the outside as a perceivable experience of our self.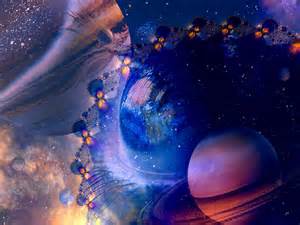 Because emotions cause motion, are motivating, they tend to run the system randomly until we learn how to not only create them, but direct them with our thoughts and how we use our body. When we learn how to begin cultivating them intentionally and calling them forth at will, we can begin using them as the powerful expressive tool that they really are. The emotion that we use to communicate not only to our self (internal dialogue), but also in communicating with others, is what determines the reaction we produce which is of a similar nature. Our emotional expression triggers the same emotions in other. Once we understand this, we can learn to use them as powerful creative tools with a sense of intention and purpose.
To learn how to first cultivate then direct our emotions using them intentionally is one of the most valuable skills we can learn. Nothing else will produce as drastic a shift in your own life, as well as your skill in communicating with others, than this alone.
Dr. Linda Gadbois