Becoming more Conscious: How we Replace Reality with Illusions
Posted On March 30, 2015 / Written by Dr. Linda Gadbois
When we say that we tend to live a life of illusions that we mistaken for reality, many don't know for sure what this means, or how it is that we all do it in a very natural way. Because our mind functions largely out of what we call the unconscious aspect, we tend to use our mind in a very natural way without any direct awareness of what we're doing. This general sense of confusion is compounded by the paradox that exists between the two aspects of the mind called the conscious and subconscious, where the subconscious operates out of memory, yet is not creative in nature, and only creates memory out of "actual experiences", whereas the conscious mind, which is the self-aware aspect that also has the ability to be present and stay centered in the actual reality going on around it, spends most of its time consumed with thoughts of the past that it imagines over and over as different scenarios that create a form of "false reality" as an imagined one, that not only prevents us from actually experiencing the present reality, but serves to provide the subconscious with a form of virtual experience that it utilizes just like an actual memory.
The subconscious mind isn't creative like the conscious, in the sense that it doesn't have the ability to "make stuff up", and doesn't tell stories about things like the conscious mind does, and forms instead a kind of objective memory as important information about the environment that it designs behaviors around as a means of existing within it that are appropriate and necessary for its survival and over-all well-being. The subconscious mind, which is always running the normal biological functions of the body, regulates all of our natural and automatic behaviors that we do without having to think about them, and therefore remain largely unaware of them. This is a very basic form of evolution that's being played out as the internal (body) being constantly adjusted by the environment (external) to become equivalent. The subconscious mind is the aspect of the mind that's always connected to and exchanging information with everything around us through emotions. Emotions can be thought of as the physical equivalent to vibration as qualities of consciousness. Information as a vibratory stimulation to the body produces body chemistry as emotions. Emotions produce automatic behaviors that are a form of instinct. Because of this, the emotional states that we live out of are always producing and determine how we act and behave, most of which happens without our direct awareness.
The self conscious aspect which is also the creative component, and has the ability to literally "program" the subconscious through deliberate use of the imagination, the faculty of the mind where we're capable of creating internal realities that don't actually exist outwardly in the present, but instead of realizing this powerful ability to program ourselves by way of what we think about and imagine, we tend to use this ability in a very haphazard way, by dwelling in old memories, replaying them over and over in our mind by imagining them, which stimulates our emotions in response (that are the vibratory equivalent) to our own imaginings (creation), that simultaneously form a virtual reality that the subconscious interprets to be an actual reality (the emotional reaction is cause by the subconscious reaction) and uses it just like it does and actual memory that programs it with the behaviors inherent in the reality we're imagining. Memories (virtual or actual) provide the subconscious mind with whole patterns for producing analogous realities.



Whatever we think about, we are systematically developing a whole array of behaviors out of that we perform without actual awareness of what we're doing. Anything offered up to the subconscious mind in its own language as a reality, becomes our natural way of being. We act on ourselves with our own imaginings which is perceived "as if" they're real and actual experiences, and tune ourselves simultaneously to the emotional vibration of those thoughts, acting them out be how we behave, which connects us to the same type of reality as a pattern or "type" of experience in everyone and everything around us. The emotional component as the frequency, vibrates that same emotion in anyone who has programmed themselves to a similar story as a thematic reality. Emotions are part of whole patterns as memory that's an idea that systematically activates the thoughts as visual imagery that match it, and produce an inner experience as an imaginary reality that replaces the actual one, while stimulating the type of thoughts that go with the emotion, and thereby connect elements and people who are programmed to act out together the same type of realities and living dramas as a joint experience that tells the same type of story.
Our current thoughts, which often have nothing to do with the present, and prevent us from being present in our lives, creates a false reality in place of the true, objective reality. The imagined scenarios we run through our mind that causes us to feel the way we do, are self-made illusions that we mistaken for real while forming an attachment to them as a kind of love for our creation, that become delusional as a result. We are always "making our reality" and creating how we experience the outer world by how we exist in relationship with it and by how we "act on ourselves" to program ourselves to the reality of our imagining, usually based on past memories that had a strong emotional impact, that we continue to live out of and use to create more of the same type of experiences long after they're gone. They no longer exist except in our imagination, which keeps them alive by giving them our constant attention and building our identity by way of the story we tell out of them, usually, without ever realizing that that's what we're actually doing.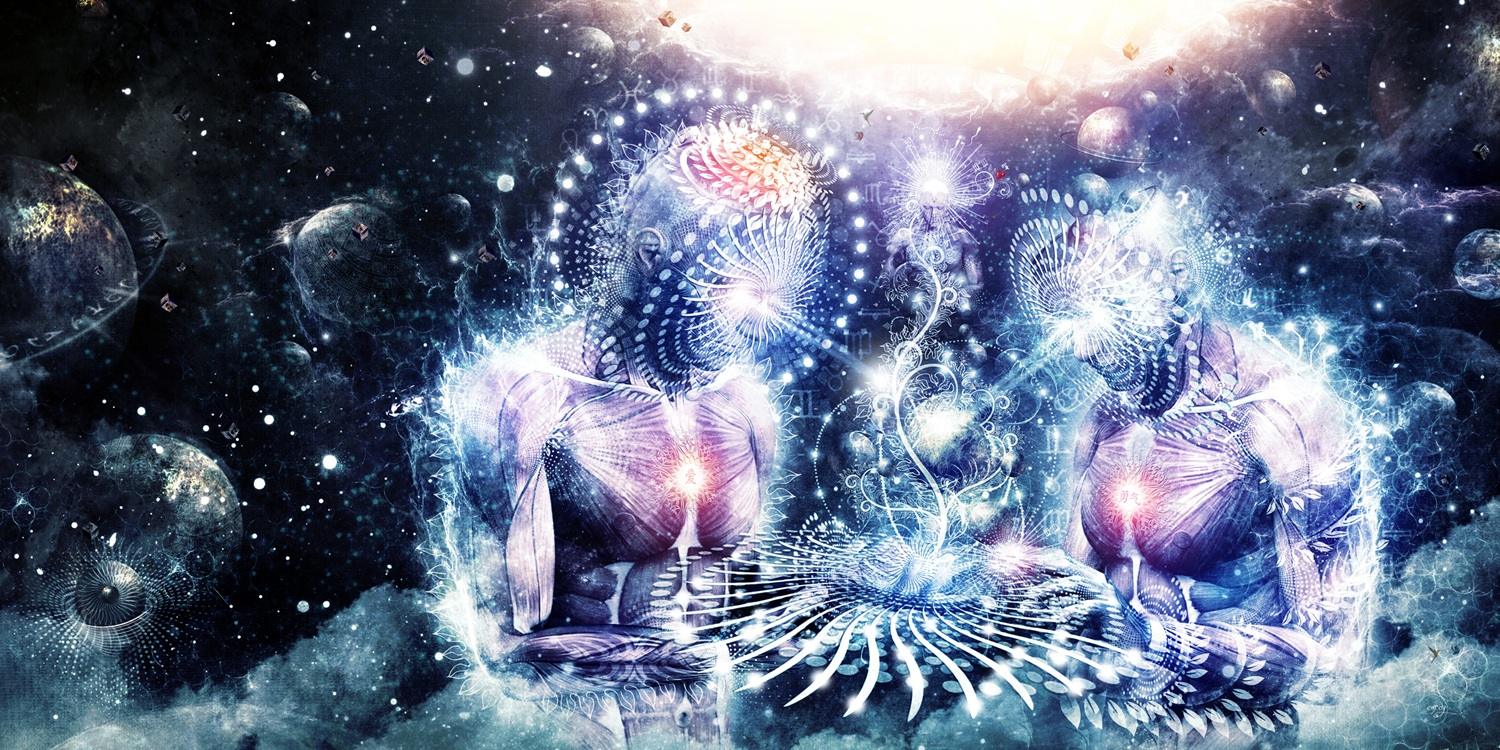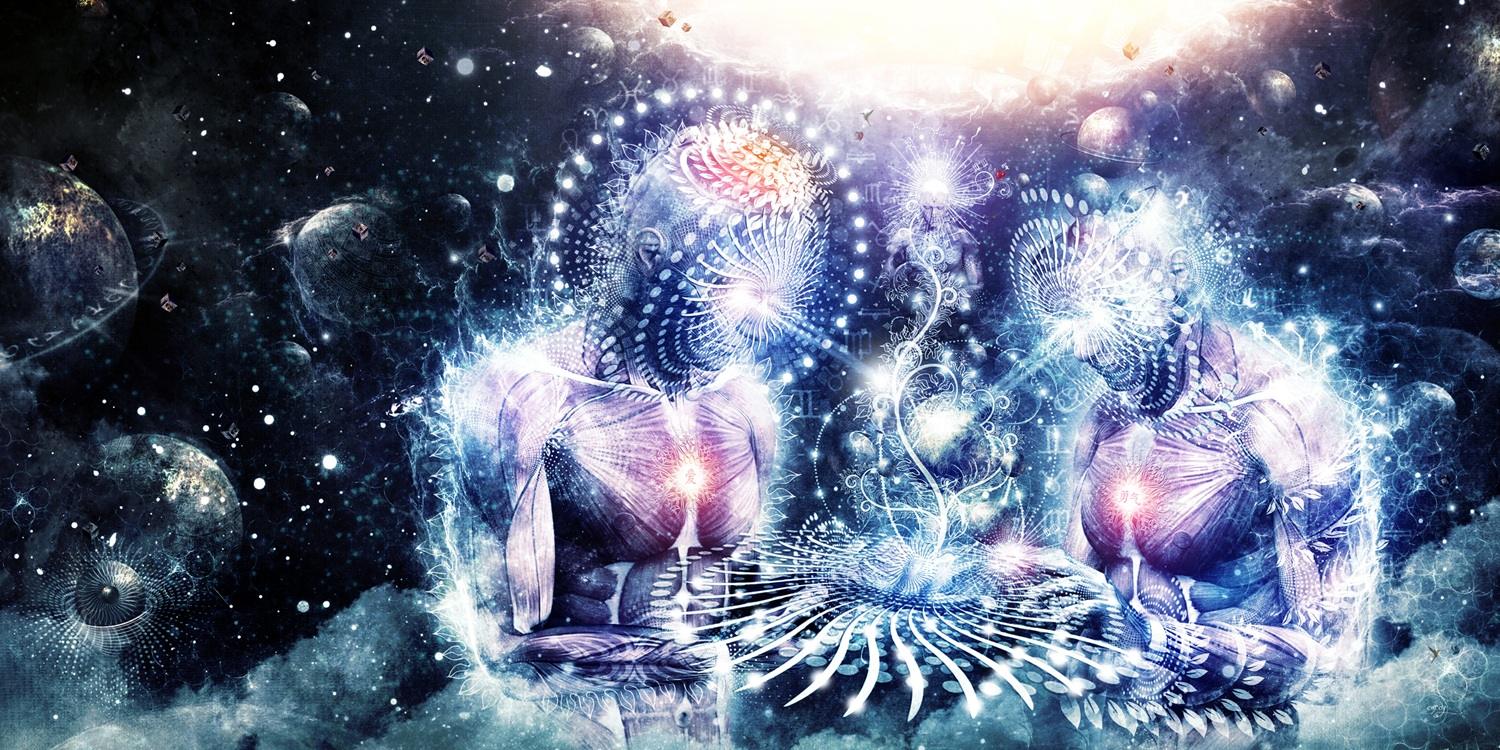 To bring this idea into practice in your daily life, simply start by examining your own thought processes that you normally do without thinking about (paradox intended). Notice what filters you use as a form of judgment that reforms everything according to a certain type of story that you use to explain and describe things that make them mean something specific. Notice how you use the memories formed from past experiences to recreate experiences in the present that are of the same nature and give you more of the same type of experience as the past experience. Allow yourself to notice what type of story you're always in the process of telling yourself about things, and realize how often this story runs as a means of how you normally think about things.
Once you become aware of your own tendencies, simply learn to relax your mind, pull your attention away from your habitual thought patterns, and focus on your breathing, becoming present in your body. Then release all automatic thoughts and become aware of your actual environment. Pay attention to what's around you while continuing to refrain from thinking about them. Instead, simply notice things in terms of how they feel. Notice how you feel in relationship with your environment. And simply experience things as they exist in their own right within the present moment. Don't allow your judgmental mind to kick in and begin telling a story about them, or go off into an imaginary tangent, simply observe them from a neutral position, and allow impressions to rise in your body in response to them. Interact with them as they are in the present through what they are actually stimulating in you in response to them. Allow new feelings to rise without restricting them, and be willing to interact in new ways creating a new type of experience that will allow you to sense yourself in new ways. As you do this, allow yourself to realize that you can easily begin to learn how to tell a different type of story, and become a different type of person through that story, by simply letting go of the past and the story you formed about life from the experiences of the past, and remain present in your life, accepting it as it is, and interacting with it based on what its warranting in you in relationship to it.
We can all learn how to tell a new kind of story by simply realizing the one we're currently always in the process of telling and what kind of person it has developed us to be through the telling, and decide instead what type of a person you want to be, then learn how to look at life through the lens of that quality, and begin interacting in new ways, creating new experiences of ourselves that become the new memory that we use to program ourselves in a progressive and decisive manner. In order to develop ourselves, we can decide what qualities we want to develop, then intentionally embody that state, see life through the perceptual lens of that state that "sees" that same quality in everything else, then interact with that same quality in others, creating experiences out of it that we draw into ourselves and acquire as actual experiences of ourselves and others. Memories created through experiences, are a primary form of self-programming, and work through an accumulative affect. As we begin acquiring new experiences of ourselves that begin telling a new type of story, we begin accumulating new memories that act to transform the old ones and we evolve ourselves accordingly.