The Art of Setting Goals and Manifesting your Dreams
Posted On September 14, 2018 / Written by Dr. Linda Gadbois
Setting goals and "dreaming" is one of the most primary ways we use our mind to create realities. While "task oriented goals" are relatively easy, as they only require us to direct our attention and perform remedial acts, producing entirely new experiences as realities requires more skill because it's done by how we use different aspects of our own mind to program other aspects. Our mind has what we can think of as three primary aspects that are always performing different functions while working together in unison to produce the same reality. What we refer to as "reality" is created both internally and externally as a unified experience that's metaphorical in nature.
We often feel confused around the idea of what we call the "same reality" being literal as an exact match, where it "shows up" just as we imagined it, when in fact it actually comes as a correspondence to our imagined idea as the same "type or kind" of reality that's composed of different elements. The mind works out of patterns as themes that allow an idea to be applied and adapted to various situations to produce a modification of the same overall idea. So how the reality of an imagined goal formulates and shows up may be different, but it serves to create the same basic type of experience.
The key word here is the idea of a "type of experience", rather than an exact event. We have to formulate the goal as an experience of reality, focusing primarily on the "feeling" we're striving to get from the reality of the goal, then let go of all control as to how it formulates within our given conditions and circumstances. We create an idea as a symbolic, metaphorical idea that we use as an "organizational mechanism" (vibratory frequency) for organizing the elements available in our present environment to be of the same nature, and be organized to create the same type of experience.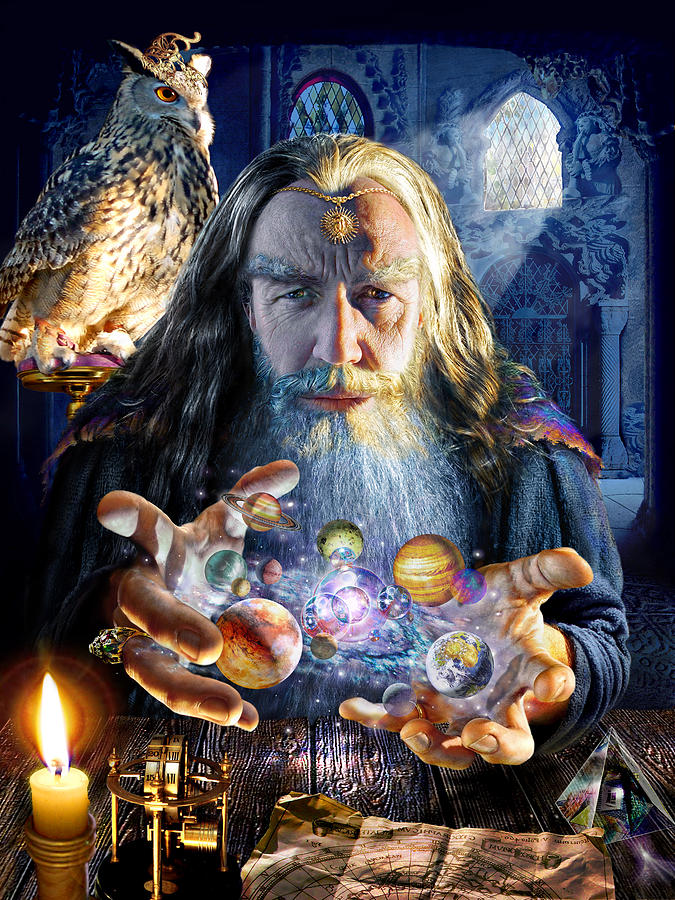 Designing Mental Programs
All mental programming designed to produce an actual experience of reality, comes by way of the conscious mind programming the subconscious mind. The subconscious is different than the conscious mind in the sense that it's always present in the moment, is experiential in nature, emotionally driven, and creates out of preexisting memory. What unifies all aspects of our mind into a cohesive singularity is "state". Our state of mind is what also acts to adjust the chemistry of our body to "match" that state, as well as what acts to adjust and organize the events of the outer world. The "unified mind" that we all exist as a part of, commonly called the "collective unconscious" or "mass consciousness", is the subconscious aspect of the mind that we share with all of Nature as the instinctually driven mind that governs the entire material world of both the body and its outer environment.
What we refer to as our conscious mind, which can also be thought of as our self-aware mind that forms our outer awareness, is abstract in nature, always consumed in the illusion of time and hardly ever present, and is what forms our verbal thoughts and internal dialogue that's always talking to ourselves about things. This is the aspect of the mind that gives things meaning then tells a story about them based on the meaning. The conscious mind of outer awareness has the ability to discriminate, analyze, and evaluate situations in order to make conscious decisions. It works in-sync with the subconscious by acting as the "gatekeeper" of the subconscious and decides what to "let in" and what to "keep out". It also has the ability to "seed" the imagination of the subconscious with an idea it wants to create as an outer reality, but they speak different languages, and so it has to form an idea and directive for the subconscious as a "direct experience" of an idea that replicates a memory, coupled with a positive state and emotion.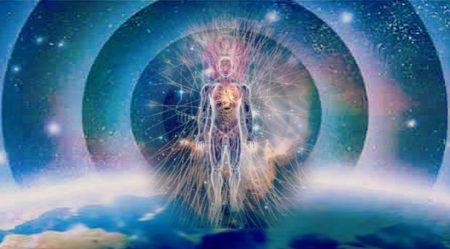 The Power of State
What acts as the "unifying field" or mechanism between all aspects of the mind is the "feeling state" we exist in as our perspective and basis for creating experience. This idea is probably the most confusing for people in understanding how to formulate the reality they desire to create and experience through what we imagine to be a form of prayer or be requesting and asking for it. If we exist in a state of "wanting" what we don't have, we're creating an "experience of not having", and we're actually "programming" our subconscious to create more experiences of wanting. It's the experience we're "in" as a state of mind forming a perception that acts as the directive for the subconscious mind.
This is due to the fact that the subconscious is feeling and experience oriented, rather than abstract and time oriented. Whatever feeling we live out of and maintain as an inner experience and emotional state "is" what we're connecting to all around us and acting in an organized manner to create more of. The subconscious has no concept of time and simply operates to create material reality based on using memory to create more experiences that are of the same nature as the memory. The subconscious doesn't exist in time and doesn't have the ability to focus on "being without something" that it needs to seek and try to get outside of itself in the outer world. This means that it's "present in the experience of not having", and acting on our behalf to create more of the same type of experiences, because this is the actual command we're giving it.
The outer world is always a direct correlation and reflection of the inner world, because they're both created as an extension of each other within the same mind. We do not exist as separate from our environment, but rather as a coherent part of it. What we experience as reality is based on our own perception of it, which comes from our mental paradigm as our "model of the world", used as a dynamic system for interpreting what we perceive to be outer events to give them meaning as the way of "experiencing" them. The experience of something comes as the feeling sensations that produce emotions and an "inner reality" that acts as a "representation" we use in place of actual events. We "reshape" the outer elements to produce the reality that matches the inner feelings and emotions, reforming them according to our model used for perceiving them.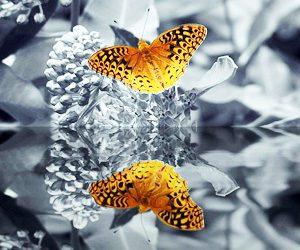 As we reform the elements of the outer events of life to match our ideas about them, we form them into an internal reality as a representation that becomes our "memory of them". All memory is produced in the imagination as a personification of an outer, object reality, and then replayed in the imagination as a way of continuing to form reality as our perception, and create more realities of the same nature as our memories. This is because the subconscious, which is the "group mind" of mass consciousness, has to have a set-pattern as a kind of theme or metaphor for producing both an internal reality and corresponding external reality of the same nature. The subconscious needs a "memory of reality" in order to produce an "experience" of reality. The subconscious can't tell the difference between an "actual memory" and an imagined one, because they're both created the same way, in the faculty of the imagination. In order to give the subconscious a pattern and directive for creating, we have to form it into a virtual memory as an experience of it, as if it's already real.
What makes a "real memory" different from a made-up one, is that the one created from a real life situation came as an actual experience that had a strong feeling, vivid and intense sensations, and a strong emotion as the "self-organizing mechanism" that gave it meaning and shaped it into a story of some kind. Actual events, which are subliminally shaped through natural unconscious states, contain all the key components for shaping as a "mental record", which, when recalled and replayed, contain all the emotional sensations and instant story-line for producing an immediate experience of the same nature and kind. Our entire experience of reality is based on an incredibly diverse and dynamic matrix of interwoven and integrated memory. Our mental paradigm as a dynamic (living) holographic pattern (frequency) is a "reality generating machine", much like a computer simulation or video game where everything is being produced in a progressive manner moment by moment through our perception of it formed out of memory.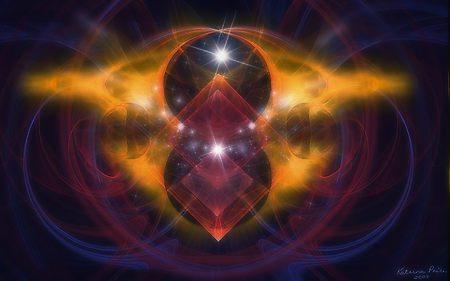 The "connecting factor" that forms the basis for and that generates and maintains all reality, is "feelings". Whatever reality as an experience we produce by imagining it, acts to express a feeling, amplifying and reproducing it, and serves to give us more of that same feeling. If we form a wish or goal from a feeling of lack and scarcity, from a state of "not having it", while we think we're giving the subconscious a verbal command to produce or find it, the real directive being received by the subconscious is to produce more of the same feeling as an experience of the outer reality. We're actually forming a goal around the experience of "deprivation and lack" at the subconscious level.
This is a very important factor to realize in using your own mind to create within the material world. Thought as we know it, as verbal words we speak to ourselves internally, is a product of the self-conscious mind of outer awareness. The thought and "intelligence" of higher planes of consciousness (regardless of what we call it), is what acts to organize and orchestrate the material plane of phenomena, and comes intuitively as feelings. Within feelings are whole realities as experiences that produce more of the same feelings. The governing force of the mind and the reality it creates and perceives, both internally and externally, comes as feelings that act to systematically produce matching thoughts and emotions.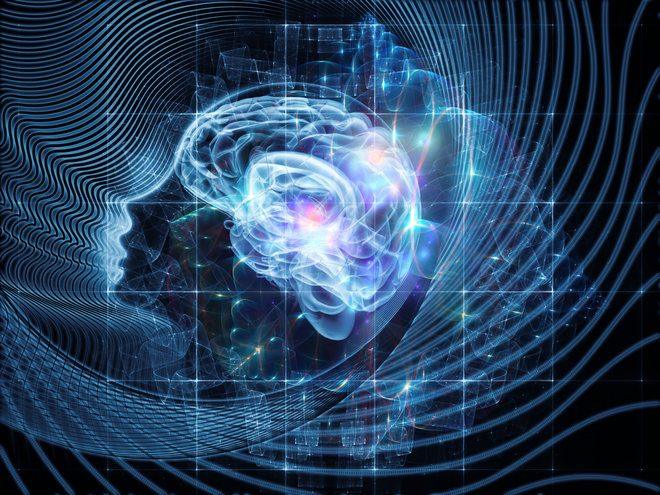 Goals as Mental Programs
In order to produce a goal as a means of creating reality, rather than performing a simple task, it has to be formed into an "experience of the goal" as an actual reality. We have to form it in our imagination in full sensory terms as being "within it" having the experience of it. We have to first produce the reality internally in order to connect with, match, and perceive the same type of reality externally. All perception of the outer world is formed as the correspondence to the internal representation formed in the imagination. The same pattern as a theme or metaphor is played out on different scales and levels simultaneously. The entire material world, which is constructed of light by the mind, is produced by the Higher Mind of the Soul, of which both the subconscious and self-conscious are functional aspects within the lower plane and are what is used to produce, experience, and maintain the entire phenomenal world. In order to work within the material plane in a truly creative fashion, we have to work by way of the laws that govern the mind that's acting to create it. Two complementary aspects brought into harmony produce a functional third.
We produce our goals as imaginary realities by developing them as actual scenarios in full sensory terms, while also creating our experience by what we're telling ourselves about them that give them meaning and form a story-line about them. We picture it in our mind while asking ourselves . . . what am I seeing? Then imbue it with visual details that are rich in terms of colors, textures, and qualities. Then ask, what am I hearing? While filling in the experience with any sounds, activities, or other people talking. Then, what am I feeling or touching? Smelling? Tasting? While filling in details of sensations of touch, smell, and taste. What am I feeling as emotional sensation? What am I telling myself about it as internal dialogue and thoughts? And so on, until you develop a detailed sensory experience that acts to invoke a very positive emotional state.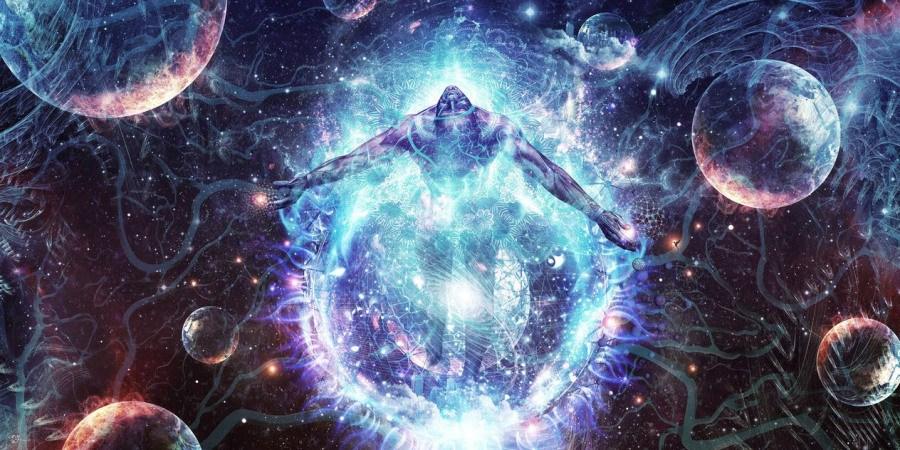 Emotions Motivate Action and Behavior
The subconscious is emotionally driven and motivated by the two primary emotions of either pleasure or pain. It moves towards and into anything it deems pleasurable or pleasant, and away from or avoids anything it perceives as painful or unpleasant. It's very important that the visualization of our goals as an experience act to naturally produce positive, compelling emotions in us. If feelings of fear, apprehension or discomfort arise from our goals, we have to resolve them at the same time as a means of developing our vision, or they'll act as a natural means of self-sabotage. Because fear is such a strong and compelling emotion, it can take on a life of its own, and sends the message to the subconscious that this type of situation (our desired goal) will cause fear as a result, and the subconscious will act to avoid, resist, and counteract it as a way of preventing it from happening.
Spiritual Basis of Desire and Fear
From a purely spiritual, soul-oriented perspective, which is always based on growth by realizing and overcoming limitations, all of our true desires as the dream for our life are directly associated to our greatest fears, and require us to step into and resolve our fears in order to willfully create. This factor can be confusing for many because there's a general misconception that's being widely taught as the belief that "what's meant to be" comes with ease as a harmonious and synchronistic unfolding of congruent events. While this is true at the unconscious level of karmic patterns repeating in a systematic fashion, when we assume the position of "consciously creating" in a precise and deliberate manner by breaking habitual patterns of established realities, we have to operate according to a higher set of laws that are polar and causal in nature to the laws of the lower plane, which come in an automated fashion without our mental initiation.
When we step outside of automated processes, which create out of fears as much as they do desires (whichever one is strongest), we encounter a kind of paradox that acts to keep our current life situation stable and maintains it in a consistent fashion. As we set goals to accomplish things that are outside of our normal reality, we encounter both the positive and negative aspects at play within the same reality. In order to create something new and alter the existing pattern of reality, we have to not only develop and embellish the positive aspects, but we have to also realize and dissolve the negative emotions that will serve to counteract and prevent it.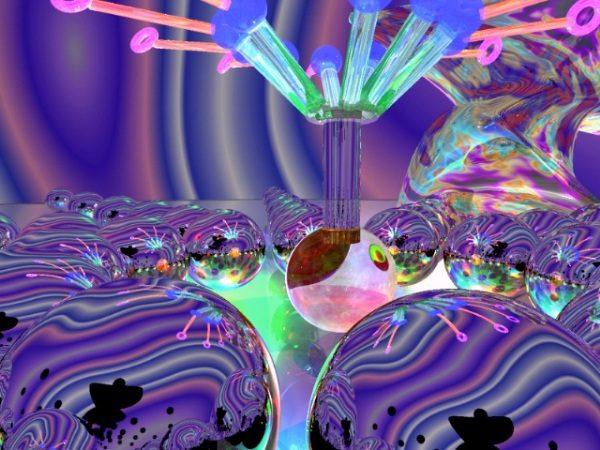 How we Sabotage Ourselves
Whenever we act against our own desires as a means of destroying opportunities, ruining key relationships, or producing destructive behavior, we have fears and beliefs operating at the subconscious level that we haven't identified that are stronger than our desires. We are often our own worst enemy and what acts in our own life to destroy our dreams and ultimately produce our own demise. When fear is stronger than desire, it becomes the dominant state that we create our experience out of. What we fear we simultaneously think about and imagine, programming our subconscious with the reality of our fear. All behaviors come in a completely natural fashion without our direct awareness, and whenever emotions and intellect clash, emotion nearly always wins because it's what's driving all subconscious activity to produce us and our reality.
The Creative Power of Beliefs
Because our mind is what produces our perception of reality and all of our natural behaviors based on our perception, we act in an unconscious manner to faithfully produce the reality of our beliefs. Whenever we have a belief that contradicts or counteracts our desire for something, we use the desire to produce the reality of our belief instead, which prevents us from being able to accomplish it. Our beliefs "appear real to us" because they're an inherent part of our perception, so we usually don't realize that they're actually something that we made-up, or was given (taught) by someone else that we accepted as being real and therefore true. Because we don't truly realize the power of our own mind to create our reality (perception), we don't realize that our beliefs aren't "real".

       We form limiting beliefs around our desires and dreams that require dissolution through self-awareness and realization, and the deliberate use of our ability to willfully correct our own false illusions. Usually, even when evidence is provided that contradicts and therefore proves our beliefs to be false, we'll deny it or argue against it in favor of our beliefs. This is because our beliefs are not singular in nature but are formed out of a "belief system" as our mental paradigm that all support and validate each other through a cohesive experience of reality. As we transform what seems like a single belief, we undergo a paradigm shift that systematically transforms all beliefs that relied on it in order to be "real".
This can and does act to turn our perception and experience of reality completely around. We all have a story built around our beliefs that shape us according to them, and when a core-belief (one formed through our formative (childhood) conditioning) is transformed, it transforms our identity by way of the reality it creates that we use to experience ourselves, that can often cause a form of identity crisis. This experience is what's been traditionally referred to as "soul liberation", because the beliefs used to structure our reality are a form of self-induced limitation. While limitations of various sorts are necessary to express something in a specific manner, and as the means of developing an idea by giving it detail, when they prevent us from becoming a certain "type of person", or from producing a certain type of experience, they act to prevent self-expression as growth in the most basic sense of the idea. What kind of limitations we impose on ourselves determines what we are capable of creating using our soul, mind, and will.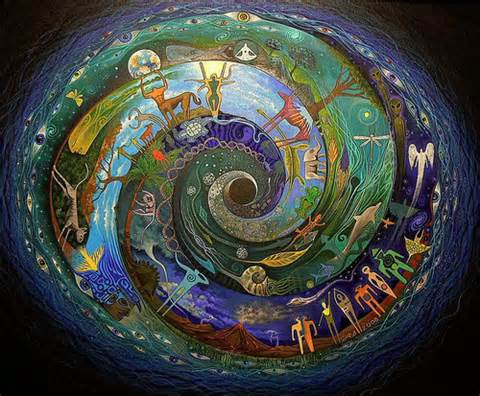 Ecology Check – Creating Harmony
Another potential problem we have is that we set goals for one area of our life that conflicts with, undermines, or causes problems in another area of our life. When this happens we form inner conflict around them, associating pain and suffering with them, or the experience of having to "give up or lose" something we value in order to have or achieve them. Because the subconscious is the aspect of the (unified) mind that creates reality, it avoids and sabotages our goals, or acts to keep us in a constant state of inner conflict. Again, it's the "state" we're in and the "experience" that acts as the "program as a reality" for the subconscious to create more of.
For this reason, all goals should be developed in a way that's congruent and harmonious with all other areas of our life, or if you're acting to change behaviors, make sure you identify when and in what way the new behavior is appropriate and desired, and when it's not. This requires moving an idea from a generalized state to a detailed and specific state by developing it in your imagination. Goals as standards exist in all areas of our life, and have to always be harmonious with each other in order to accomplish and maintain them. A financial or professional goal shouldn't act to prevent or go against a health or relationship goal. Whenever intentional goals clash, it has a destructive nature and puts you in a constant state of inner turmoil and tearing you apart by having to let go of one area of your life in order to achieve in another area. All goals should be integrated harmoniously with all other goals and standards by adapting and modifying them accordingly, and should always produce a positive emotional state as the "imaginary experience of them".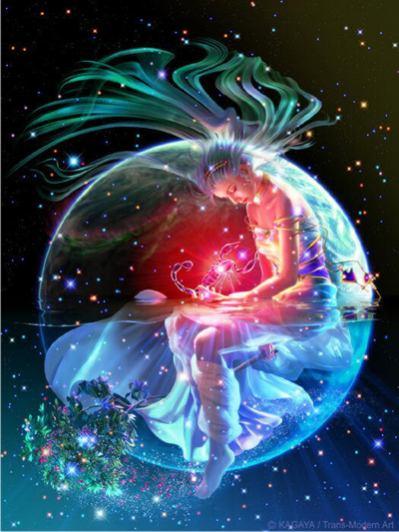 All Goals should be Self-Oriented
All true goals should only involve you in order to achieve and produce. They shouldn't require the participation of anyone else specifically to achieve as a joint reality. If goals require the cooperation of others in order to create, they should be discussed, set as a joint experience, and developed as a group. Any goal as a reality that's not already a part of your everyday life requires you to make an inward change in order to produce outwardly. It requires you to give your own subconscious mind a program as a virtual memory to create an outward reality of the same nature. All goals come as our ability to willfully create an experience of them both inwardly and outwardly as an actual scenario or event. The only people who can actively and naturally participate in a playing a part in them are those who have similar goals or who are already a natural part of the reality we're acting on ourselves to create.
There are many articles written on the nature of goal setting, most of which are the offspring of conventional thought that's been made popular, which state that it's only goals that are written down and remembered that tend to come true. And while this is certainly true, it's actually only the initial steps to actually creating the reality of your goals. As we write them down, we further develop them by making them detailed and specific, which becomes the basis for setting the intention to create them by visualizing them. All true creation that produced a brand new situation and experience began as a dream in the imagination. As souls, we are all programmed with our destiny through the dreams we naturally hold for our life that we're born with and come natural to us. We all form ideas in our mind as kids of the type of characters that we want to be like and we develop those same characteristics in ourselves by "pretending to be like them". We act out the same stories as an identity that has specific qualities and characteristics, and we "program ourselves" with those imagined realities as a way of "becoming".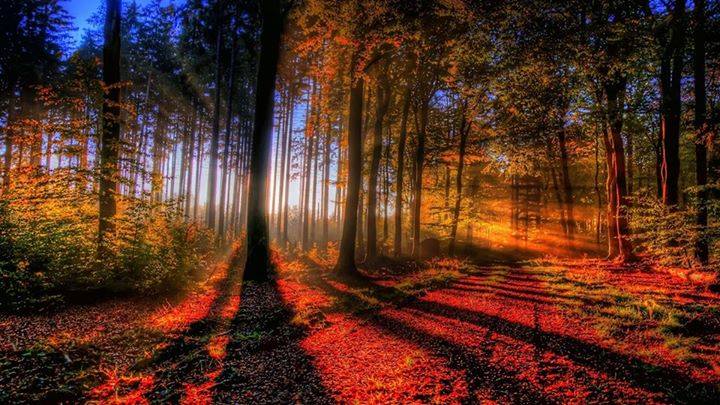 Setting the Criteria for Evaluating the Accomplishment of a Goal
As you visualize a goal that's set as a "reality" (not as acquiring an object or performing a task) and begin moving into it, it can become easy to lose sight as to whether or not you're making real progress, or at what point you have actually accomplished your goal as an outcome of reality. We have to form realization around what it is that will provide us with evidence of our goal becoming an actual reality. At what point will we realize we've accomplished it? What is it in our outer environment as an event or situation that will let us know? This is critical because all imagined realities that act as a template and program for creating, are symbolic and metaphorical in nature, and when they're produced as an actual reality, may be quite a bit different than the way we imagined it. For this reason, we have to identify and become quite clear on the "feeling" the reality was designed to give us.
All experience is only designed as the means of producing a feeling in us by way of that reality. It's the feeling that gives us a sense of ourselves inwardly that forms the basis of the memory we create of it as a result. The events themselves, or the specific set of circumstances that take place as our outer situation are irrelevant in and of themselves, but merely set the stage necessary for us to create a specific type of experience out of them. It's the experience we create from the material reality that shapes us in terms of our identity. The outer events themselves are neutral in nature and lack meaning outside of the one we give it as a means of experiencing it. As we create our experience, we relate and associate with it, forming a "sense of ourselves" within and "as" our experience, which serves to shape us as an individual. By identifying the feeling the goal is designed to give us, we can form a clear idea as to when we have accomplished our goal as an outer experience that provides us with a certain inner feeling.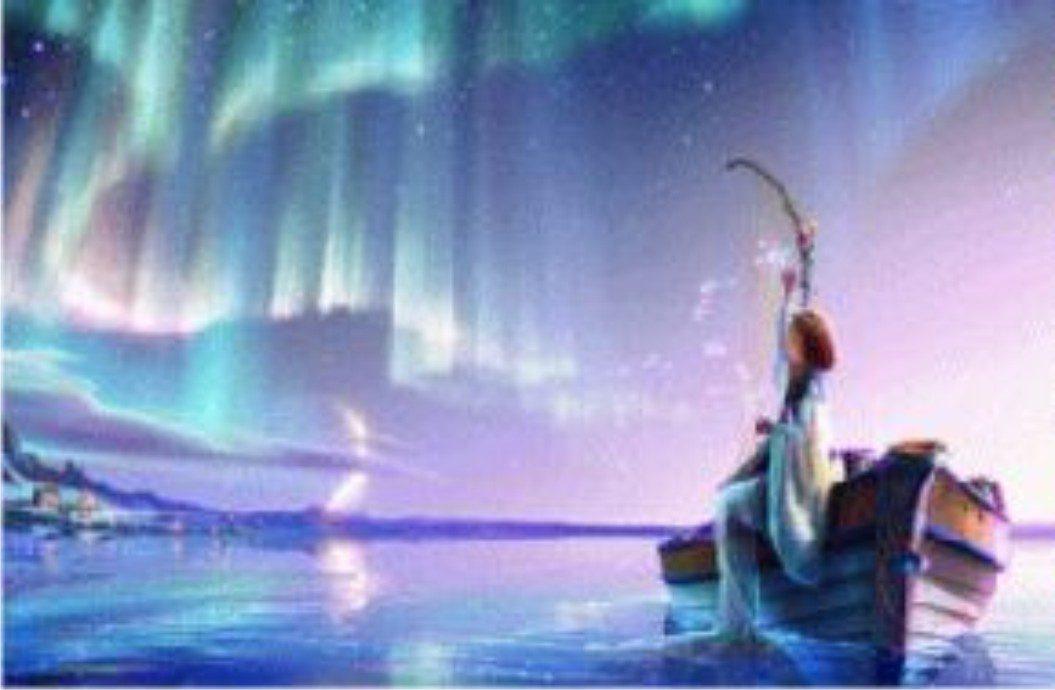 Overview:
We create our reality in an intentional manner by how we use our conscious mind to program our subconscious mind. Our subconscious is intuitive in nature, and requires an idea as a metaphorical pattern that it uses as a form of instinct to create a corresponding outer experience. Our subconscious is the material mind that we share with the entire natural world, that has no ability of its own to discriminate and evaluate, decide, or willfully (going against habitual tendencies) act out an idea that's apart from its outer environment, and needs to be "seeded" with an idea in the form of a memory for creating as an outer reality of the same nature. It's only by first producing the reality inwardly that we can then produce it outwardly.
All goals for new creations have to be resistant free and harmonious with our mental paradigm in order to achieve, because it's our paradigm that produces it. We have to identify all fear and negative emotions associated with it, and any other areas of our life it will conflict or act to undermine and ruin. We have to realize any core beliefs we have that will prevent it or act to sabotage it. We have to develop it as a reality from "within the experience of it" as an already existing reality. Form it from the position and perspective of already "having it".
The Steps for Creating a Vision of Our Goal:
Decide on what you "want" and set the intention for creating it.
Integrate it with all other life goals and standards for living as a way of developing it into a specific and detailed reality that's congruent and coherent with your existing model.
Recognize any fears, negative emotions, conflicts, and limiting beliefs associated with it that arise naturally in response to the thought of it, and set a series of smaller goals as the means for transforming them.
Develop the goal as an actual experience of reality by giving it full sensory detail – seeing, hearing, feeling, smelling, tasting, and what you're telling yourself about it.
Develop your internal dialogue as your "story about things" and yourself in a way that's congruent and forms positive emotions and feelings about yourself.
Form a strong desire for it by making it very compelling and associating only positive emotions to it.
Once developed the way you want it, replay it over and over several times until it becomes a natural thought that can be instantly recalled just like a memory.
Write it down or record it, then review and visualize it every morning before you start your day, throughout the day when you're in a relaxed state, and every evening before you fall asleep.
Set the intention to take some form of action towards it that day as a smaller set of goals that form an "action plan".
As you go along and your actions begin producing results, evaluate those results to see if they're in alignment with your desired outcome, and make any adjustments necessary to your action plan. Keep doing this until you produce the results you desire as a certain type of experience.
Form a strong realization around how you will feel when you've accomplished your goal and use that as the means of measuring it's completion as an outer series of events that become a natural part of your experience and identity.